SCUBA DIVING IN MEXICO
with Dressel Divers
Scuba Diving in Mexico is your best option if you want to enjoy unique dives and live spectacular adventures.
Diving in Mexico is one of the best and most exciting options for several reasons.
It offers:
• Great diversity of experiences.
• Many different diving spots.
• Abundant marine life: pelagic and reef.
• Accessibility throughout the year.
Drift diving is very common in Mexico. During a drift dive, the boat follows the group's bubbles. The drift carries the divers along and fins are used for steering more than moving. You literally take flight underwater and go with the flow lowering your air consumption.
It is also the number one place on the planet for cavern diving in Mexico. We are talking about CENOTES. Our dive shops are perfectly placed for cenote diving in Mexico and double tank dive in the Yucatan jungle ponds and caverns is definitely a very unique thing to do.
Pelagic action is also part of a Mexico scuba diving vacation! Whale watching or freediving with whale sharks are very popular with divers.  Even bull shark diving is on the menu for those with an adrenalin appetite.
BEST PLACES FOR SCUBA DIVING IN  MEXICO WITH DRESSEL DIVERS
You can find good scuba diving in Mexico no matter what time of year.
As if all this were not enough, diving in Mexico is even better with Dressel Divers
Take advantage of our 20% ONLINE DISCOUNT to discover the best diving in Mexico.
Summing it all up, Mexico offers one of the most accessible and exciting diving vacation spots in the world.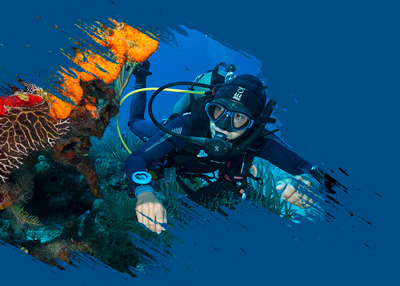 Scuba Diving in Cozumel Mexico
The diving in Cozumel Mexico is rich and diverse – from dramatic coral reef surrounded by an explosion of life to gentle drift dives along lush walls
Scuba Diving In Playa Del Carmen Mexico
Drift diving in Playa del Carmen is very common. Come and float effortlessly from one turtle to the next and glide along deep walls or towards a wreck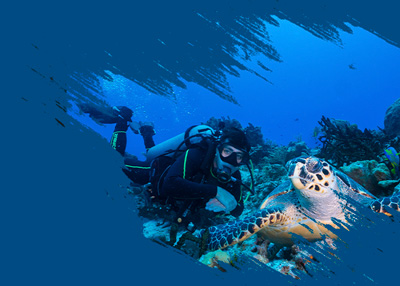 Scuba Diving from Cancun Mexico
Diving from Cancun Mexico provides divers with sensational experiences: one mind-blowing dive after another.  Dive spots to the south of Cancun are especially remarkable.
DRESSEL DIVERS BEST DIVING EXCURSIONS IN MEXICO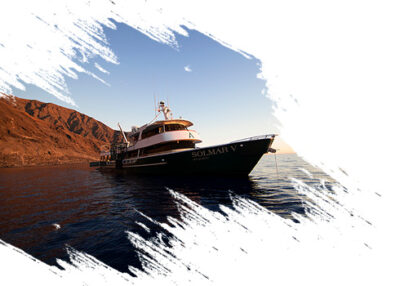 Socorro Mexico Diving
Enjoy this amazing scuba diving on Mexico´s Pacific coast (Revillagigedo Islands).  There, you will find 7 species of sharks. You will be able to practice whale shark diving in Mexico, in addition to hammerheads, giant mantas, dolphins, and tuna.
Great White Shark Dive Mexico
Shark diving in Guadalupe Island, Mexico, puts you face to face with these majestic masters of the ocean. Enjoy Guadalupe shark cage diving in Mexico with so many great white sharks staring you in the eyes it will challenge your nerve.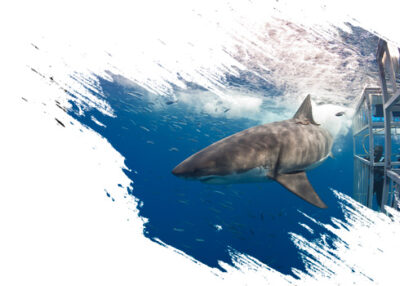 THE BEST DIVE RESORT IN COZUMEL
Go for the absolute best stay & dive vacation possible at the renowned  
• **** Iberostar Cozumel Hotel •
Enjoy all the comfort of having your accommodation a few meters from your dive center with pier and a myriad of nearby reefs.
This hotel feels like it was designed for and by nature loving divers, that know exactly what is important. Everything becomes one with you, the dive center, and the reefs. 
THE BEST DIVE RESORTS IN PLAYA DEL CARMEN
Scuba Diving in Mexico: WHY CHOOSE DRESSEL DIVERS?
30 YEARS OF EXPERIENCE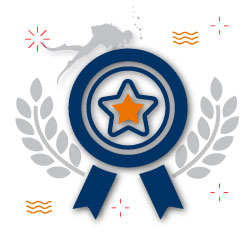 Top-Notch Scuba Diving Since 1993
FREE NITROX INCLUDED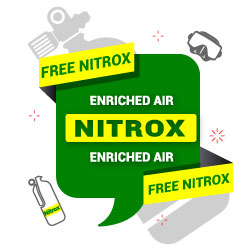 EXTEND your diving time with our FREE Enriched Air
LOW PRICES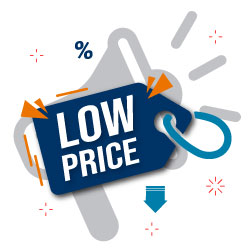 You can dive from only 40 USD
IS SCUBA DIVING IN MEXICO SAFE?
Statistically, diving in Mexico is safer than driving, giving birth, skydiving, or running a marathon.
Scuba diving safety is our top priority at Dressel Divers! It shows in our immaculate record of zero accidents in more than 27 years.
Each year, Dressel Divers certifies over 3,000 new divers and introduces over 30,000 people to the sport of diving.
We maintain our high safety standard with specific accident prevention measures, internal quality control initiatives, and continuous monitoring of activities.
We are proud of our rigorous job training program. Most Dressel Divers instructors have graduated from our own GO PRO Academy. Our educational approach prepares future Divemasters and Instructors to prioritize scuba dive safety above all else.
Dressel Divers - Mexico Dive Centers Map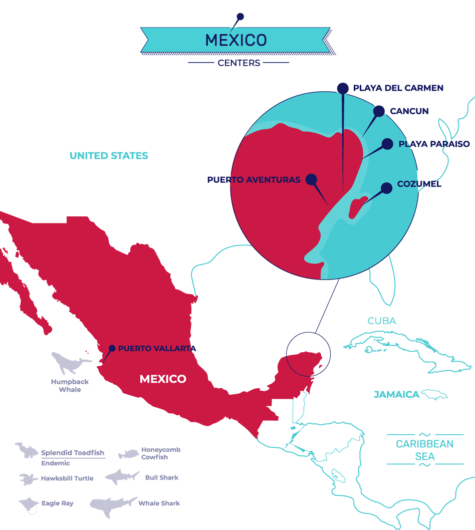 Ask For Our Mexico Scuba Diving Packages