SNORKELING IN MONTEGO BAY
WITH DRESSEL DIVERS
Snorkel Center & Shop
Snorkeling in Montego Bay takes you to blue lagoons with snorkel sites where the real inhabitants of the bay are met. Come fall in love with a reef in Montego Bay, snorkeling in the midst of overwhelming marine beauty and charm.
We provide quality snorkeling trips, on the very best reefs.  From the very beach facing our snorkel center, we offer you daily snorkel trips by boat that allow you to enjoy the abundance of fauna existing on the most beautiful reef in the area.
The practice of snorkeling does not require special training, only the ability to swim.  Besides the standard equipment, a mask with snorkel tube and fins, we provide snorkel vests that allow you manage buoyancy or float without any effort, relax and enjoy.
Our snorkeling in Montego Bay is by boat to ensure you visit the best site. The boat trip to the snorkel sites take less than 10 minutes.
MONTEGO BAY CATAMARAN EXCURSION
with snorkeling and natural pool visit
Very fun catamaran snorkel cruise including a stopover in an ocean natural swimming pool, and unlimited beverages on board with or without alcohol. Snorkeling in Montego Bay is of itself a phenomenal activity. So imagine combining it with a chill out cruise on a very spacious catamaran and visit to a natural pool. The whole outing just becomes an awesome mixture of ocean adventure. Our catamaran leaves straight from the hotel pier facing our dive center making access and boarding very easy. From there it leaves for a slow ocean cruise along blue lagoons and reef barriers. You will see a vast stretch of the Montego Bay area coastline, looking over the azure water, onto the white beaches and green hills behind, dotted with plantations. Our first activity during the snorkeling catamaran cruise is of course a snorkel stop on the most selective reef very popular because of its schools of tropical fish and wide array of corral species. The fish seem to love the clear waters as much as the snorkelers, and happily swim along with them. After the snorkeling the cruise continues with this time natural swimming pool as destination. There you will be able to walk and wade in waist deep admiring the immense nature around you. After enjoying this magic shallow ocean pool you board again for a relaxed return cruise to the hotel, with a cool drink in hand and a mind full of incredible memories. A perfect trip great to spend some quality time with nature, friends and family.
Daily Montego Bay Snorkeling Trips
Only a short boat ride from our Montego Bay snorkeling center we take you to the Ding Dong reef. Acting as a natural breakwater along the coast, this snorkel site also offers the ideal location for both first timers and more experienced snorkelers.
With a depth range of 1-2m/3-6ft this natural living reef has an abundance of fish and coral. The dames fish (sergent Mejor) who are always ready to welcome you into the beautifully clear and warm sea are there to guide you along the way as you experience the splendour of the underwater world.
With almost 20 years organizing daily snorkeling trips in all our destinations , we guarantee, safety, satisfaction, entertainment and an excellent treatment from our qualified snorkeling staff.
The Best Offers & Discounts to Snorkeling in Montego Bay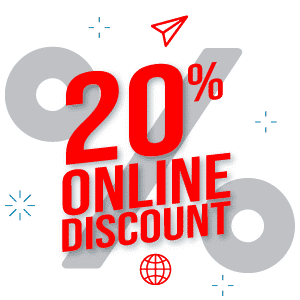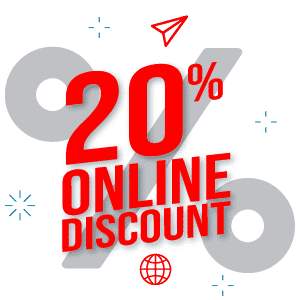 Pay online before your arrival and SAVE up to 20% on diving and snorkeling activities! These activities must be paid prior to departure by means of a credit card or bank transfer.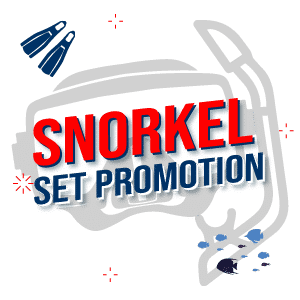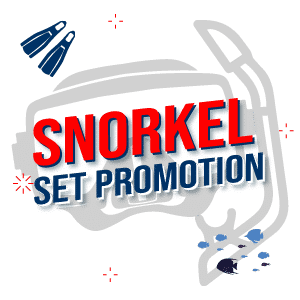 Although all equipment is included perhaps you prefer to buy your own super economical snorkel. You can also buy a brand new personal set with mask and fins in which case we give you a professional quality snorkel for free. We have plenty of models and colors to choose from.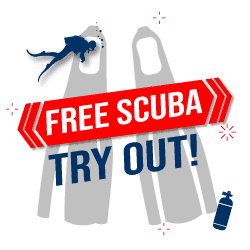 Want to take it a little deeper and stay under longer without holding your breath to really feel like a fish? Then join our free test dive in the pool to give it a go! As a snorkeler you already have what it takes to take your reef visits to the next level. Discover an entirely new vacation dimension that allows you to float weightless as if in outer space.
Hotel & Resort Snorkeling In Montego Bay
STAY & SNORKEL

We have a snorkel center DIRECTLY ON THE BEACH of the
***** Iberostar Rose Hall Beach
***** Iberostar Rose Hall Suites
***** Iberostar Grand Hotel Rose Hall
Branch Developments Rose Hall, Main Road, Little River St. James, Jamaica
Outings can be arranged from a large number of other resorts on the island!
Why not take a walk & snorkel with Dressel Divers?
A number of resorts are located along the beachfront, meaning that the Iberostar Hotel and Dressel Divers are just a short walk away.
| Estimated walking time from: | Minutes |
| --- | --- |
| Holiday Village White Sands | 10-15 |
| Occidental Allegro Montego Bay | 10-15 |
| Occidental Grand Montego Bay | 10 |
VISIT & SNORKEL
Visit & Snorkel
NOT STAYING AT THE IBEROSTAR Hotel but would like to snorkel with Dressel Divers? No problem. We are open to the general public. 
STAY AT ANY RESORT and simply hop over to our center to join us for some snorkeling.
ALL-IN Visit
Want to spend a full day at the resort? Sign up for an ALL-IN Visit, which includes lunch (buffet), unlimited drinks and use of the beach, pool and facilities.
Additional Visit & Snorkel ACTIVITIES
You – and anyone else in your group – can take a diving course or enjoy parasailing or banana boat rides.
A number of resorts are within easy distance! Why not join us for a VISIT & SNORKEL outing?
| | |
| --- | --- |
| Estimated time from: | Minutes |
| Aura Montego Bay Wyndham Grand Bay | 10 |
| Bahia (downtown) | 20-30 |
| Casa Del Mar | 15-20 |
| Casa Mexicana | 25 |
| Condumel | 20 |
| Coral Princess | 20 |
| Costa Del Sol | 5 |
| Montego Bay Palace | 20-30 |
| El Cid La Ceiba | 15 |
| El Montego Bayeño Beach Resort | 25 |
| Fiesta Americana Montego Bay | 10-15 |
| Flamingo Montego Bay | 20-30 |
| Hotel B Montego Bay | 25-30 |
| Hotel Montego Bay & Resort | 15-20 |
| Melia Montego Bay | 20 |
| Park Royal Hotel | 15-20 |
| Presidente Intercontinental Montego Bay | 15 |
| Residencias Reef Apartments | 20 |
| Sunscape Sabor Montego Bay | 10 |
| Safari Inn | 20 |
| Villablanca Garden Beach Resort | 20 |
| Wyndham Montego Bay | 7 |
$ = All prices are in USD.
Montego Bay Snorkeling Sites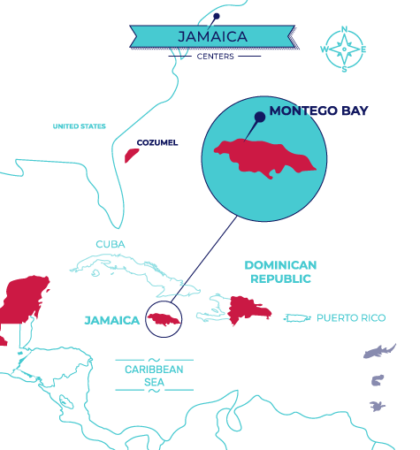 Practical Information
Snorkeling season
lasts all year-round!
---
Average visibility:
+115 feet (+35 meters)
---
Coldest water temp.:
78.8 ºF (26 ºC)
---
Warmest water temp.:
87.8ºF (31 ºC)