SCUBA DIVING IN PUERTO VALLARTA
Dressel Divers Punta de Mita
Dive Center & Shop
Buddy up with us for outstanding scuba diving in Puerto Vallarta and Punta de Mita, site of Dressel Diver's newest dive shop. With its prime location on the Western coast of Mexico, Puerto Vallarta/Punta de Mita offers guests an opportunity to dive in the Pacific Ocean, in what is often a new experience for many guests.
Depending on choice of season and dive sites, Puerto Vallarta and Punta de Mita diving is known for close scuba encounters with dolphins, giant manta rays, and clouds of jacks, as well as impressive streches of reef, swimthroughs, undersea plateaus, pinacles, channels and dropoffs all teeming with a very wide array of fauna an flora including lobsters, turtles and octupus.
Puerto Vallarta is particularly well-known among dive travelers because of the nearby Marieta Islands and their pelagic action. Nestled in a protected marine park, they are the perfect spot for exhilarating scuba diving adventures over pristine coral reefs teeming with protected species. Jacques Cousteau – along with resident dolphins, manta rays and humpback whales – played a pivotal role in the islands' popularity among the international scuba diving community.
Scuba Diving In Puerto Vallarta
Dive Center video
Videography services available!
SCUBA DIVING IN PUERTO VALLARTA - PICTURES AND PLANNER
Puerto Vallarta Dive Site Planner
| | |
| --- | --- |
| La Puntilla | 22 meters / 73 feet |
| La Puntilla | 12 meters / 40 feet |
| Love Rocks | 10 meters / 33 feet |
| El Malinal | 12 meters / 40 feet |
| El Malinal deep |  30 meters / 98 feet* See notes |
| Changing Channels | 20 meters / 66 feet |
| | |
| --- | --- |
| Big Buoy´s | 15 meters /50 feet |
| El Morro | 30 meters / 98 feet |
| Agnegados | 20 meters / 66 feet |
| Calavera | 18 meters / 60 feet |
| Amaradero |  12 meters / 40 feet |
• Dive sites are planned on site at the dive shop.
• Sunday is subject to availability.
The Best Offers & Discounts to dive in Puerto Vallarta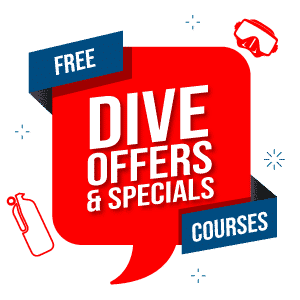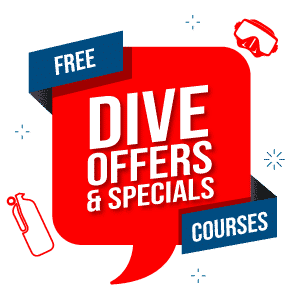 Two-Tank Dive package specials! DEALS for dive clubs and other organized groups! Free Advanced diving courses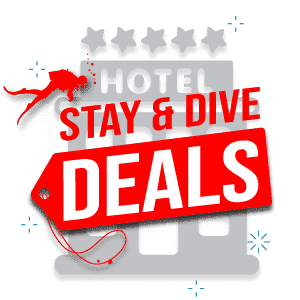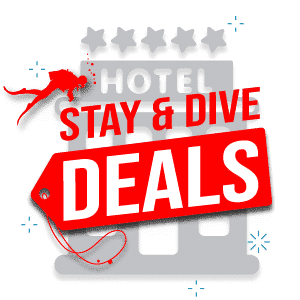 Dressel Divers can organize fantastic all you can dive prices or combined hotel and dive rates!  Please contact us for more information.
PUERTO VALLARTA DIVING EXCURSIONS
Hotel & Resort Diving in Puerto Vallarta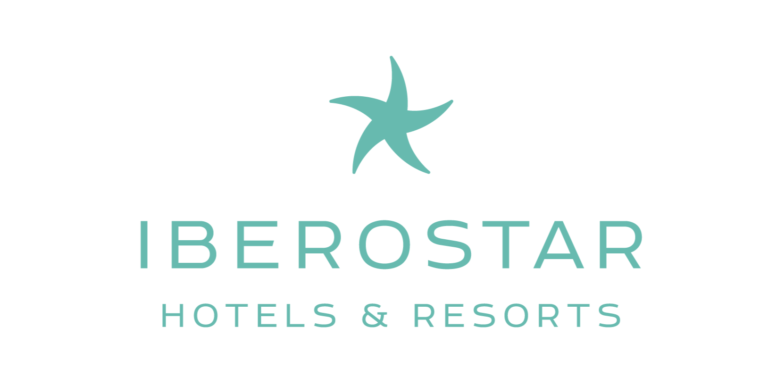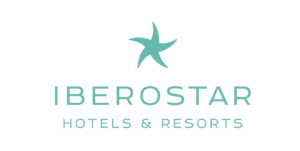 We have a dive center DIRECTLY ON THE BEACH of the
Avenida Camino Ingreso A Litubu,  Lote 15, 63734 Punta De Mita, Nayarit, Mexico
VISIT & DIVE can be arranged with and incredible number of dive resorts in Punta Mita and Puerto Vallarta.
$ = All prices are in USD.
Scuba Diving Puerto Vallarta – Reef Maps
Scuba Diving in Punta De Mita
Winter Visibility
+/- 60 feet (18 meters)
---
Summer Visibility
+/- 130 feet (40 meters)
---
Winter/Spring water
temp. 75ºF (24ºC)
---
Summer/Autumn water
temp.  85ºF (29ºC)
---
Wetsuits rentals:
Shorties 0.11 inch / 3 mm
Full 0.18 inch / 5 mm
Full 0.26 inch / 7 mm
Aluminum Tanks:
80 cubic feet (12 liters)
---
 Full Tank :
+/- 3,000 psi (200 bar)
---
INT Connection,
DIN Adapters available