DRESSEL DIVERS & IBEROSTAR
All Inclusive Dive Resorts In Mexico
Iberostar's ALL-INCLUSIVE DIVE RESORTS in Mexico, in seamless collaboration with Dressel Divers, offer great value stay & dive deals.
Stay at hotels and resorts that are located at the heart of the best diving activities in Mexico.
In or near world-famous marine parks and cenotes, the Iberostar dive resorts in Mexico are the most popular combination with divers for:
Top-notch diving with free Nitrox*
Super comfort spacious dive boats
15 min max from main dive sites
Eco-dive center
SDI & PADI 5 STAR Dive Center
5-star hotels & resorts
Certified Green Globe Eco hotel
Private beach with free water sports
All-in bars, restaurants, night shows.
Animation activities, spa & pools
Combine stay and dive packages and get unmatched price value for a dive resort in Mexico. When it´s dive time its time for Iberostar and Dressel Divers to team up for you!
(*)Free Nitrox is provided subject to in-house compressor capacity and operational status.
DIVE RESORTS IN MEXICO EXPERIENCES
Join us at dive resorts in Mexico that guarantee diving moments that make for unforgettable diver friendships and vacation memories. Enjoy to the fullest the best Caribbean scuba diving right from an Iberostar hotel at heart of super diving destinations, replete with world class reefs.
Staying in and diving from the Iberostar hotels & resorts you are so close to the reefs you continually feel their presence and silent call to submerge. You go to bed at night sensing the seas edge and thinking of the previous reef visit and the next.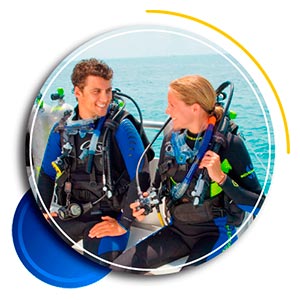 SDI & PADI DIVE COURSES OF ALL RECREATIONAL LEVELS
Diving lets you connect with 100% pure nature. When students discover the reefs of Mexico, they feel reborn.
There is no better place to learn how to dive than a dive resort in Mexico.
We offer SDI & PADI Beginner and Advanced courses, including DIVING LESSONS FOR KIDS.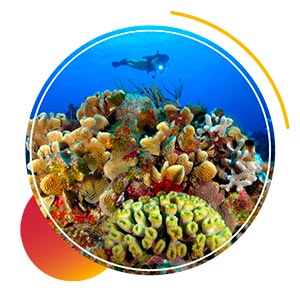 TOP DIVING DESTINATIONS
COZUMEL & PLAYA DEL CARMEN
Every dive is special from a dive hotel in Mexico. The Cozumel Marine Park is world famous and stands out, but it does not stop there. The Riviera Maya tops it all up with the equally famous Cenotes, turtle alleys, bull shark encounters, and swimming with whale sharks.
AMAZING SCUBA DIVING EXCURSIONS
• COZUMEL • CENOTES • BULL SHARKS •
Our packages for dive resorts in Mexico also offer very entertaining excursions and tours to more distant reefs and places that by nature of exceptional beauty warrant taking a tour to go see them.
IBEROSTAR DIVE RESORT MEXICO
Stay at a top all-inclusive Iberostar dive resort in Mexico and between dives relax savoring the gastronomy of its restaurants, swimming in the pools, or receiving a massage.
Enjoy bars on the beach or in the pool, that serve your favorite drinks and invite you to discover Mexican cocktails that mix in your mind with the afterglow of the Mexican reefs you were floating along during the day.
Relax in rooms and suites, with every detail taken care of to ensure you spend an unforgettable dive vacation with all the comforts you deserve.
The amenities and comfort of an Iberostar hotel & resort redefine the words surface interval and off gassing, offering an all round great scuba vacation on and off the reef.
THE BEST HOTELS IN COZUMEL AND PLAYA DEL CARMEN
THE BEST DIVE RESORT IN COZUMEL
Go for the absolute best stay & dive vacation possible at the renowned  
• **** Iberostar Cozumel Hotel •
Enjoy all the comfort of having your accommodation a few meters from your dive center with pier and a myriad of nearby reefs.
This hotel feels like it was designed for and by nature loving divers, that know exactly what is important. Everything becomes one with you, the dive center, and the reefs. 
THE BEST DIVE RESORTS IN PLAYA DEL CARMEN
7 nights at an Iberostar resort with All-inclusive plan
5 days of 2 dives
Free Nitrox
Airport transfers
*Available for Cozumel in May, June, September, and October 2024 and subject to hotel availability. For other dates and locations, please contact info@dresseldivers.com. See all the conditions of the offer here.


DIVE RESORTS MEXICO, WHAT DO THE GUEST SAY ABOUT THEM?
DIVE RESORTS IN MEXICO: WHY CHOOSE DRESSEL DIVERS + IBEROSTAR?
First and foremost because you deserve it! You deserve the best, and that is what Iberostar and Dressel Divers strive for. Dressel Divers has been voted among the top 10 best dive resort operators in the world several times by Rodale Readers. Dressel Divers Cozumel has recently been named best dive center in Mexico and 6th best dive center in the world by Dive magazine.
Every year, all our centers are the proud recipients of the Trip Advisor certificate of excellence, an accolade given to organizations with many excellent guest reviews.
30+ YEARS OF EXPERIENCE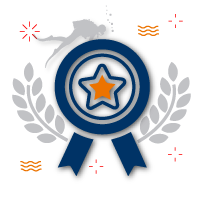 Top-Notch Scuba Diving Since 1993
LOW PRICES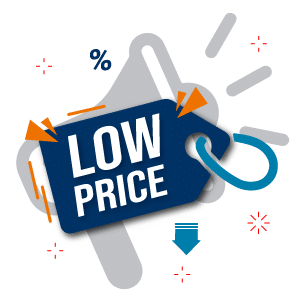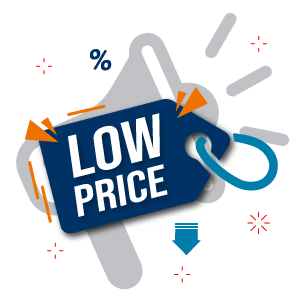 You can dive from only 34 USD