DRESSEL DIVERS & IBEROSTAR ALL-INCLUSIVE
Dive Resorts In The Dominican Republic
Enjoy superb stay & dive deals in 5-star Iberostar's ALL-INCLUSIVE DIVE RESORTS in the Dominican Republic, offered by Dressel Divers. Enjoy tropical hotels and resorts with coconut-lined pristine beaches, facing the best dive sites in the Dominican Republic.
The Iberostar dive resorts in the Dominican Republic and Dressel Divers are the most appreciated combination for divers because it offers:
• Top-notch diving with free Nitrox*
• Super comfort spacious dive boats
• 15 min max from main dive sites
• Eco-dive center
• SDI & PADI 5 STAR Dive Center
• 5-star hotels & resorts
• Certified Green Globe Eco hotel
• Private beach with free water sports
• All-in bars, restaurants, night shows.
• Animation activities, spa & pools
Book a stay & dive package at a Dressel Divers dive resort in the Dominican Republic and enjoy unmatched price value in paradise.
Come, dive the coastline first discovered by Columbus. Discover the reefs of paradise perfect islands whose names you did not know and are now impossible to forget.
(*)Free Nitrox is provided subject to in-house compressor capacity and operational status. In Punta Cana, Nitrox can be obtained, but it is not free.
DIVE RESORTS IN THE DOMINICAN REPUBLIC: EXPERIENCES
Rediscover the coastline of the Dominican Republic with dive gear, the historical gateway to the Americas. Because of the naval history, the reefs feel different and take on added excitement while scuba diving. In the Dominican Republic, you just can't help feeling some old Columbus-era shipwreck lies hidden nearby, and you feel like drifting away from the beautiful reefs to find one.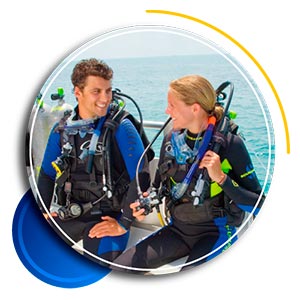 SDI & PADI SCUBA DIVING COURSES OF ALL RECREATIONAL LEVELS
There is no better way to discover something new than an SDI & PADI dive course. When students descend on the reefs of the Dominican Republic, they truly feel like they have discovered a new world, and feel like Columbus!
 Our dive resorts in the Dominican Republic offer all-level courses.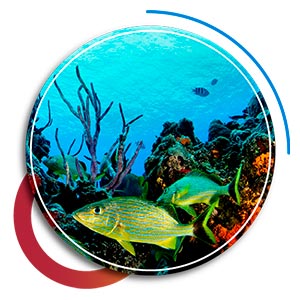 TOP DIVING DESTINATIONS
PUNTA CANA & BAYAHIBE
Every reef you visit from the comforts of a dive hotel in the Dominican Republic feels like a vacation highlight. The diving simply takes your perfect getaway to the next level of fun and relaxation.
Our dive guides will take you to sites that go by evocative names, such as Coral Garden or Paradise reef, that live up to their names in every respect.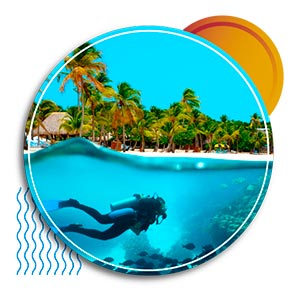 AMAZING SCUBA DIVING EXCURSIONS
• ISLA SAONA • ISLA CATALINA•
•REEF & WRECK DIVING • DIVERS DAY EXCURSION•
Our stay & dive packages for dive resorts in the Dominican Republic include all the ocean wonders you could possibly want to experience, by also offering very entertaining tours to more distant reefs like those of Saona and Catalina Island. You will
IBEROSTAR DIVE RESORTS IN THE DOMINICAN REPUBLIC
The turquoise color of the Caribbean Sea is unique on the planet, due to its cleanliness and depth. It really is very special, especially for divers. Come check it out from one of the Iberostar dive resorts in the Dominican Republic, where you'll stay at a 5-star hotel with some of the longest of white sand beaches anywhere. There are rooms for the entire family at this unique resort, set up as Caribbean towns nestled among tropical gardens overlooking a myriad of reefs waiting for you to descend on them.
THE BEST HOTELS IN BAYAHIBE AND PUNTA CANA
THE BEST DIVE RESORT IN BAYAHIBE
A 5-star dive resort that takes you so close to the Caribbean Sea you feel like you are a part of it. The room options are great all overlooking wonderful tropical gardens or the ocean. The international cuisine in the restaurants and buffet will make your taste buds never want to leave. If you like barbecues you will love the paella show cooking right on the edge of the beach. Learn how to make a real Paella in your swimming trunks with the Caribbean Sea as background.
  THE BEST DIVE RESORT IN PUNTA CANA
The peace and tranquility of the Iberostar dive resorts in the Dominican Republic are unmatched. There truly are few places in the world as relaxing and blissful as the Iberostar Bavaro Resort, with a very wide range of hotel and room options.
In the resort, you can travel the world through the numerous restaurants and buffets that serve dishes of a wide range of countries. Iberostar is known for its incredible international gastronomy. 
From only  1400 USD*
7 nights at an Iberostar resort with All-inclusive plan
4 local dives
1 Saona Island excursion with 2 dives
1 Catalina Island excursion with 2 dives
"Diver's Day" or "Reef & Wreck" excursion with 3 dives
Airport transfers
*Available for Punta Cana from May to October 2024 and subject to hotel availability. For other dates and locations, please contact info@dresseldivers.com. See all the conditions of the offer here.


DIVE RESORTS IN THE  DOMINICAN REPUBLIC;

WHAT DO THE GUEST SAY ABOUT IT?
DIVE RESORTS IN THE DOMINICAN REPUBLIC;
WHY SHOULD YOU CHOOSE THE DRESSEL DIVERS + IBEROSTAR ?
Because you deserve the absolute best dive vacation possible in the Dominican Republic, and that is what Dressel Divers and the Iberostar dive resorts deliver. Both are great at what they do, and their combined excellence is just waiting for you to arrive.   Every year, all our centers in the country are proud recipients of the Trip Advisor excellence certificate, a distinction given to organizations with many excellent guest reviews. Dressel Divers has also been voted among the top 10 best dive resort operators in the world several times by Rodale Readers.
30+ YEARS OF EXPERIENCE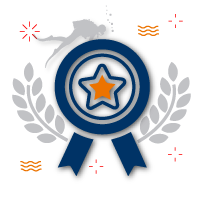 Top-Notch Scuba Diving Since 1993
LOW PRICES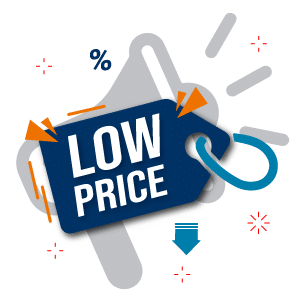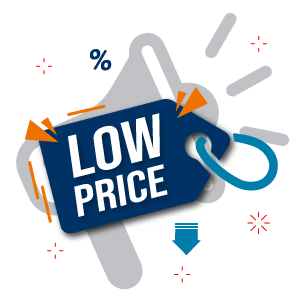 You can dive from only 34 USD