SCUBA DIVING IN JAMAICA WITH DRESSEL DIVERS
Like the reggae, scuba diving in Jamaica will quickly make you feel alright! The many places we dive in Jamaica are unspoiled and secluded. Of all the things to enjoy in Jamaica, scuba diving is among the most important for those with one love for the ocean.
Daily our dive shops offer wonderful shallow scuba diving as well as various intermediate and deeper walls. Its diverse concentration of marine life lies at the base of the rising numbers of scuba diving enthusiast that consider Jamaica a great place to put on a dive mask.
So wait no longer. Come visit Jamaica and dive into all it has to offer. The quality of the scuba diving will honor your decision. Dive options are varied and plentiful in Jamaica all without the usual buildup of visitors that normally flock to scuba diving places of such quality.
JAMAICA'S
TOP DIVING DESTINATION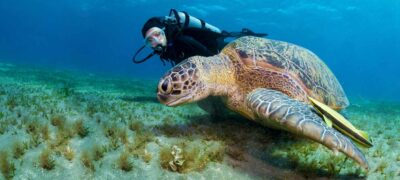 Montego Bay Scuba Diving
Tropical bays are known for their great scuba diving, and Montego Bay is no exception, with dive spots that meet the expectations of novice and expert divers alike.
People & Culture
Jamaicans are friendly, amusing, warm & kind. They welcome tourism and are proud their country deserves you visit.
So wide is the historical diversity of Jamaicans that the national motto refers to it: "Out of many, one people".
A great destination to become acquainted with the history and the culture of Central America!
Nature & Monuments
Many buildings in the area bear testimony to its colonial past. The town of Rose Hall near the resort was for years a sugar plantation. Nature lovers will be particularly impressed by the hilly countryside, dotted with plantations, typical of Jamaica's coastline.
Music, dance and local cuisine will keep you enthralled in between dives. Yeah man! It's just a great place in and out of the water!
Food
Jamaican food is the result of a fusion of traditions, based on a mixture of cooking techniques inherited from the Spanish, British, Africans, French, Indian and Chinese who have inhabited the island.
Typical Jamaican dishes are fried dumplings, curry goat,  ackee and salt fish, fried plantain and jerk. Patties and various other Jamaican pastries and breads as well as fruit beverages and Jamaican rum are also a must.
Currency
The official currency is the Jamaican Dollar, although US dollars are widely accepted throughout the country.

Official time
EST (UTC – 5)
Official language
English, But the non oficial language is patois. This musical dialect is a mix of English, Spanish, Portuguese, African phrases and Jamaican slang.
Electricity
110 V. The plugs have 2 flat prongs