LIVEABOARD DIVING
Dressel Divers Quality Selects
Welcome to our selection of liveaboard diving adventures! Diving is true living, especially from the dive deck of a liveaboard floating right above the best dive spots on earth. The Dressel Divers "Liveaboard Quality Selects" take you to the best marine reserves possible to partake in dive safaris that put you face to face with wild and wonderful reef habitats.
Want to live inside a marine park, be part of it rather than visit it? Then, liveaboard diving is the way to go. Back roll right out of bed or giant stride straight out of your cabin door into the ocean, is just about how close the reef feels.  And, with Dressel Divers Quality selects, you are certain of your choice because we help you with our preselection of only the best of the best.
Wildlife reserves offer you lions, tigers, giraffes, hippos etc. but only from a distance and inside a jeep. The lodge does not budge and you cannot go for a stroll and walk right up to a rhino. Liveaboard diving safaris are like a wildlife lodge that moves along and you go for endless strolls with fins to swim super close with giant mantas, sea lions, dolphins and all nature of sharks that look you straight in the eyes.
WHY SHOULD YOU CHOOSE
DRESSEL'S QUALITY SELECTS LIVEABOARD DIVING?
We select ONLY 1 LIVEABOARD per destination, THE VERY BEST ONE, offering a service compatible with Dressel Divers and its Quality Selects Associate Recognition. The operator also agrees to quality controls by Dressel  Diver's owner or top managers.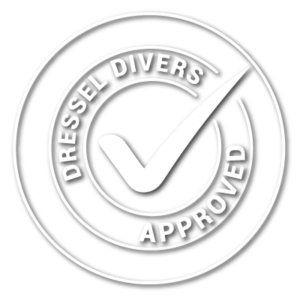 DRESSEL DIVERS
QUALITY CHECK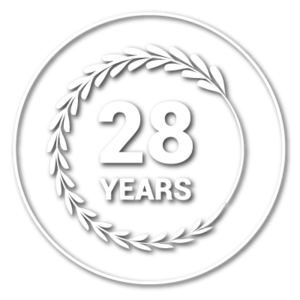 28 YEARS OF EXPERIENCE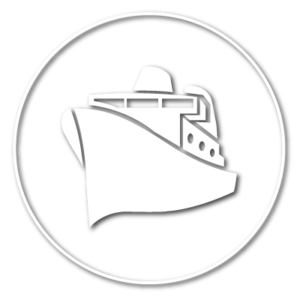 THE BEST VESSELS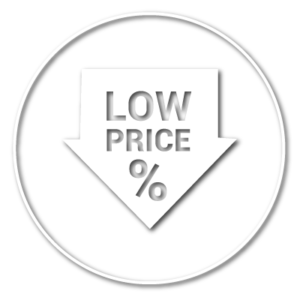 BEST PRICE GUARANTEE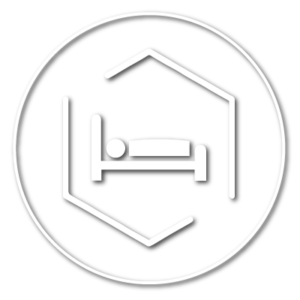 SPACIOUS CABINS & FACILITIES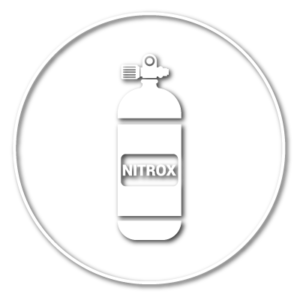 NITROX & EQUIPMENT AVAILABLE
Liveaboard Diving Through Dressel Divers
The Dressel Divers Quality Selects certification and recommendation is very strong in its guarantees yet based on very simple principles. At least once a year, Dressel Divers organizes one fully private trip on each liveaboard diving safari, exclusively for Dressel Divers clients. Depending on demand more trips will be opened up and exceptions can be made for guests interested in going outside these dates on more individual basis.
Everyone booking through us can count on onboard recognition as a Dressel Divers Quality Selects guest, as a part of our group or individually on another date, but always with the quality select guarantee. You will be represented by Dressel Divers from start to finish making sure you are never considered a one-time visitor or just a come and go diver never to be seen again. You will board the vessel as a member of a very important long-term relationship between Dressel Divers and its chosen liveaboard diving experiences, worthy of our common trust. Your problems will be our problems in the event there are any, which is extremely unlikely, given our strong quality selection procedures and excellent long-term relationship with the select liveaboards of our choice. 20% Online discount not aplicable.
LIVEABOARD DIVING – QUALITY SELECTS DESTINATIONS
MALDIVES
EMPEROR SERENITY
Our choice Maldives liveaboard diving safari is one of the best dive vacations on the planet. The Maldives by liveaboard offer channels, drifts and pinnacles where you will scuba dive amongst eagle rays, giant mantas, whale sharks and more marine life of such variety that you will be absolutely mesmerized.
You will also find stunning reefs full of fantastic macro life,  schools of hammerhead sharks and other face to face pelagic encounters.
GALAPAGOS
GALAPAGOS MASTER
Galapagos Liveaboard diving submerges you in the wildlife waters of Charles Darwin's natural paradise. He could not go scuba diving in the Galapagos, because the sport had not been invented, but you can!
No doubt the ocean is even more impressive than the land. Dressel Divers Quality Selects liveaboard diving is the best way to discover the underwater glory of Galapagos. These islands are widely considered among the best scuba diving destinations in the world;
RED SEA
EMPEROR ELITE
This Red Sea Liveaboard Scuba Diving safari takes you to the best reefs of the world's most famous dive destination. You will dive with more than 1250 fish species, and you will enjoy hundred species of hard and soft coral,  12 species of sharks, various species of dolphins and turtles, Rays, Morays and  dugongs.
Red Sea liveabord diving safaris are amazing all year round, thanks to its excellent climate, water temperatures and water visibility.
BAHAMAS
BAHAMAS MASTER
Bahamas liveaboard diving has always been a perfect option because it is right at their door step and offers world class scuba diving.
The Bahamas are the perfect liveaboard scuba diving experience in many ways, not least because it provides what divers most want to see, a sea full of sharks, but also, because its 700 islands offer everything else: rich reefs, wrecks, caves and even blue holes.  A complete scuba cruise focused on shark diving.
SOCORRO
NAUTILUS BELLE AMIE
Socorro Liveaboard Diving is but one highlight of the worldwide scuba diving options! Diving Roca Partida and San Benedicto Island also bring scuba diving fans from all over the world .
Amazing dive spots in the Pacific Ocean Revillagigedo Archipelago, located off the coast of Mexico. There you will find 7 species of sharks, including whale sharks and  amazing schooling hammerheads, as wll as giant mantas, dolphins and tuna.
TRUK LAGOON
TRUK MASTER
Truk Lagoon liveaboard diving  is all about superb wrecks. Truk Lagoon's ocean floor is so full of amazing World War II wrecks and the place so secluded it is a picture-perfect place for scuba diving by liveaboard.
When scanning Truk Lagoon, during surface intervals, it may be difficult to fathom that at the bottom of this calm blue atoll more than 60 wrecks violently found their final resting place among its amazing coral reefs and marine life.
SOLOMON ISLANDS
SOLOMONS PNG MASTER
Solomon's treasure may not exist but Solomon Islands Liveaboard diving is very real and out there for you to discover!
This Quality Selects liveaboard diving destinations offers a true treasure throve of superb reefs composed of innumerable unspoiled hard and soft corals, home to such incredible inhabitants as pilot whales, sharks, mantas, huge shoals of fish, along with smaller creatures like pygmy sea horses and ghost pipefish.
BIKINI ATOLL
TRUK MASTER
When liveaboard diving the Bikini Atoll, breaking the recreational dive limits is the rule rather than the exception. The world's most amazing collection of very deep wrecks, guarantees Bikini Atoll liveaboard diving to be a tec divers dream come true. The bikini Atoll is pretty much the worlds liveaboard hub for technical diving on wrecks.
Located in the pacific Marshall Islands, visibility at depth is amazing.
PAPUA NEW GUINEA
SOLOMONS PNG MASTER
While PNG / Papua New Guinea liveaboard diving you may unwittingly end up admiring some yet undiscovered marine species, because that is how pristine this place really is.  Pretty much everything can be seen here, even that which marine biologist still do not know exists.
Discover schools of hammerheads that love to draw your attention away from other protagonists such as the numerous whale sharks, mantas, dolphins and whales.
WHAT CAN YOU EXPECT FROM LIVEABOARD DIVING – QUALITY SELECTS?
THE BEST SCUBA DESTINATIONS
Our blue planet is blessed with some very unique scuba diving hotspots and our select liveaboard diving cruises will put you right at the heart of these incredible underwater wildlife reserves.
The great thing with liveaboard diving is that even back on board you continue to feel the presence of the incredible marine life below. 24/7 you become one with the marine habitats of the Red Sea, Maldives, Socorro …
PREMIUM BOATS & COMFORTABLE FACILITIES
No premium dive safari is complete without the superior lodging and amenities of a top-notch liveaboard diving vessel. Even the most superb scuba diving in the world has surface intervals. They too will be superb moments.
While sharks, dolphins, mantas and whales go on with their life as usual all around and below, you will enjoy nice food, great drinks and above all a fantastic night sleep in the comfort of very welcoming cabins.
QUALIFIED CREW AND THE BEST GUESTS
Scuba diving is a team sport and more so on a liveaboard diving vessel. Between dives the other guests and staff complete these incredible trips with wonderful moments and service and lifetime friendships.
When you go out into the wild and wonderful blue yonder to live the liveaboard diving safari of a lifetime, you want to be there with the very best professionals, like our select liveaboard experts, totally at home in these waters.
QUALITY SELECTS BY DRESSEL DIVERS
BOOK YOUR LIVEABOARD DIVING SAFARI
WHAT IS QUALITY SELECTS?
Dressel Divers' liveaboard diving Quality Selects are the perfect option for those who want to go one step further in their scuba diving adventures! Experience wild life and real nature at maximum from the amazing dive deck of a liveaboard. Our "Liveaboard Quality Selects" are the result of many clients requesting directly to our CEO, Javier Ibran, their desire for new Dressel Divers adventures and stunning experiences. Your orders are our demands!
Dressel Divers has 28 years' experience in diving and is well-known for its top-notch level of safety, service and quality, giving it the knowledge to evaluate liveaboards and suggest only the very best options. We select only one liveaboard per world class diving destination, the very best one, offering a service level compatible with Dressel Divers and its Quality Selects associate recognition. Nevertheless, the diving is offered based on the own strong standards of each liveaboard operator. All these signature liveaboards also agree to yearly quality controls on behalf Dressel Divers' owner or one of his trusted top managers.


LIVEABOARD DEALS: Great Reasons To Book With Us
TAKE ADVANTAGE OF OUR LOYAL CUSTOMER liveaboard specials!!!

Our return customers enjoy some additional privileges and benefits as an expression of our gratitude for their loyalty:
•Returning customer liveaboard deals•
Another LIVEABOARD OFFER from Dressel Divers to ensure you get the best possible value for money: Book 2 Liveaboard trips with us and receive a 5% returning customer DISCOUNT applicable to your second trip and every one after that.
•Frequent diver liveaboard deal•
Make 5 bookings with us and receive 10% off the price of your 5th booking from Dressel Divers. This DISCOUNT is a liveaboard specials you can enjoy every additional 5 bookings that you make.
•Free booking amendment •
We know that it's not always possible to stick to your plans. So, we will waive any administration charge for the first change you request to any booking as a repeat customer.
•You get liveaboard deal when you recommend us •
If you have used our services and recommend us to your friends, relatives, or dive buddies, there is a liveaboard special offer. You will be rewarded. When they book their trip with us, you can claim a discount voucher of up to USD 100.
Don't miss out on any of our LAST MINUTE LIVEABOARD DEALS
Write us and we will inform you by email.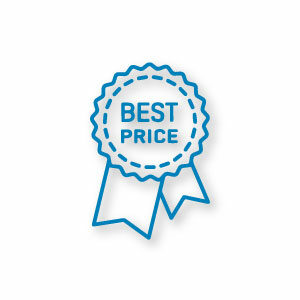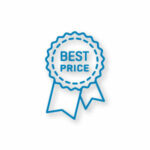 YOU PAY THE BEST PRICE
We charge you NO commission or agent's fee and we can GUARANTEE the lowest price with our Lowest Price Guarantee – If you can book the same package elsewhere online, at the same time, then we will beat that price.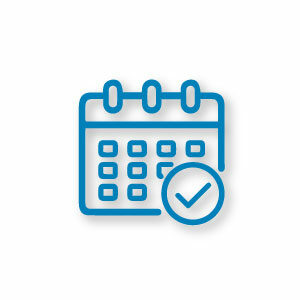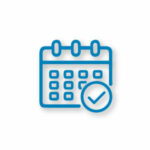 BOOK NOW PAY LATER
You can easily make your booking online. We will then hold the spaces for you and you can confirm with a payment later.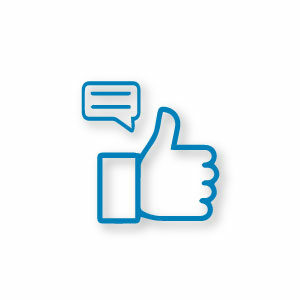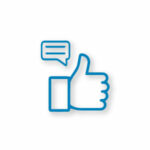 YOU ONLY PAY WHEN YOU ARE READY
Unlike others, we won't demand your credit card right away. You should not feel rushed into paying. We want to help you make the right decision for you. Our team are here to help answer all your questions so you feel comfortable, and pay only when you want to pay.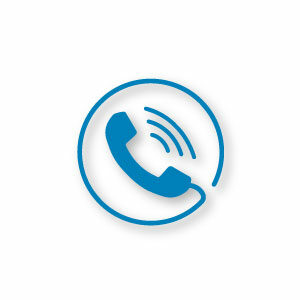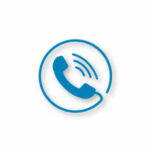 24 HOUR CANCELLATION WINDOW
Once you receive our confirmation you still have 24 hours to make further travel arrangements (i.e. book flights), and if anything doesn't work out you can cancel without penalty.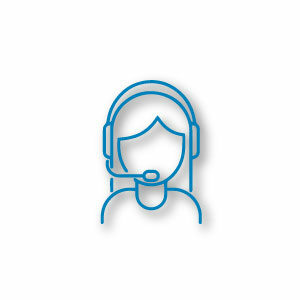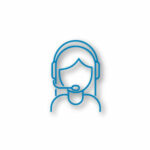 QUICK PERSONAL COMMUNICATIONS
We tell it like it is. All operators will claim they are the best. We want to match you with the operator that is the best for you. Contact us and our expert Dive consultants will communicate with you by email and answer all your questions and concerns.
No other Dive Company has invested more time and effort into the in-depth knowledge of products and destinations than Dressel Divers. We have been around longer and have more than 30 years of industry experience.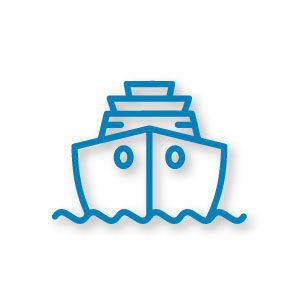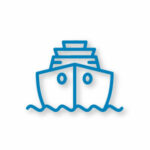 YOU HAVE A BIGGER CHOICE
We match your requirements against the offerings of hundreds of scuba diving trips before we offer you an objective and independent recommendation!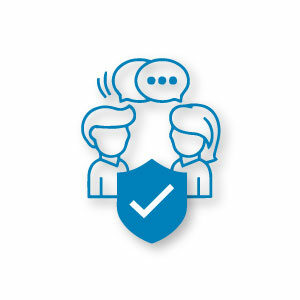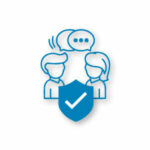 YOU'RE NOT BEING USED TO FILL OUR BOATS
We're an independent dive company. Our priority is to You, to see that you get what you expect, at the best price. Why? Because we want you to be so thoroughly delighted that you'll want to use us again to book your diving trip next year! Also if things go wrong on your vacation we will represent you to the operator who will be keen to keep us happy more than a customer they will never see again. In these circumstances it pays to have us on your side.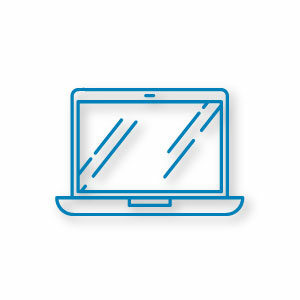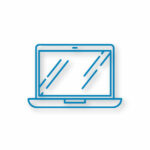 YOUR BOOKING MAKES A DIFFERENCE
Your bookings make a difference … Dressel Divers makes charitable contributions on a yearly basis and, by booking your dive tours with us, you are contributing to our chosen charities.