SNORKELING in PUERTO VALLARTA
DRESSEL DIVERS PUNTA DE MITA
Snorkel Center & Shop
In view of our Puerto Vallarta snorkeling shop and a short boat ride away are some very special pacific snorkel spots.
Snorkeling in Puerto Vallarta, under the cliffs of Punta de Mita, feels like stepping out of civilization into pure nature with only snorkeling equipment, as eagles, frigates, and pelicans, typical of the Punta de Mita area, circle overhead.
Empty pacific ocean beaches, backed by primeval forests, beckon you. Nearby the snorkel site, the bat cave, only on the very calmest days you can hear their squeaking.
Don't leave Puerto Vallarta without taking a look at the Pacific Ocean below its surface to meet its inhabitants. Everyone can enjoy snorkeling to cool down on a hot vacation day. It's as easy as swimming or easier because of the help of the fins.
Snorkeling in Puerto Vallarta Video!
Daily Snorkeling Trips in Puerto Vallarta
Snorkeling at "On the Rocks" you are at the best spot in Punta de Mita bay to snorkel close up to schools of grunts, schools of green jacks might whiz by, tiger morays are more present here than elsewhere on the Puerto Vallarta coastline.
At "Love Rocks" you might swim out a little deeper and see how the site got its name, a big heart shaped rock or to "The Last Beach." In either case porcupine fish will swim lazily below you alongside schools of goat fish.
Summertime in Puerto Vallarta is your best chance to enjoy very calm and clear waters at these sites. In the winter humpback whales visit Punta de Mita and can sometimes be heard singing while snorkeling.
PUERTO VALLARTA SNORKELING EXCURSIONS
The Best Offers & Discounts to Snorkeling in Puerto Vallarta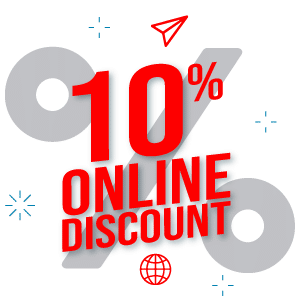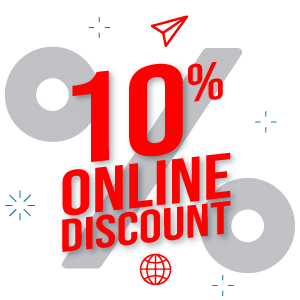 Dressel Divers offers snorkelers a 10% online prepayment discount when they purchase snorkeling activities online before their arrival; these activities must be paid prior to departure by means of a credit card or bank transfer.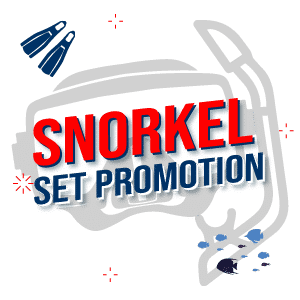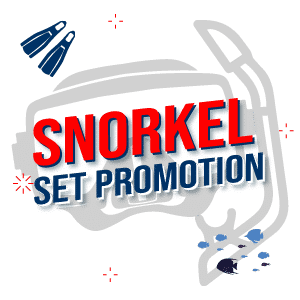 All Dressel Divers snorkeling tours include mask, fins, snorkel and snorkeling vest. Many guests choose to spend a little extra on our super economical snorkel equipment to keep as souvenir. Others take the opportunity to acquire their own full personal set of professional snorkel gear to use on this and following vacations. We have many sizes, brands and colors to choose from and with the purchase of your brand new set we include an expert snorkel for free.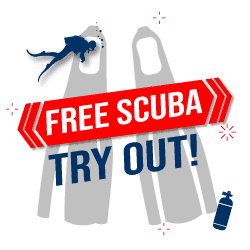 Many snorkelers are eventually triggered by the curiosity of going deeper and staying down longer, to feel more like a real fish. Let us help you make up your mind. Come join one of our twice daily free scuba try outs by the pool, where you will get a very nice briefing and tour in the pool with full equipment, to confirm how easy and great it really is to stay down and and feel weightless like a fish.
Hotel & Resort Snorkeling In Puerto Vallarta
STAY & SNORKEL

We have a snorkel center DIRECTLY ON THE BEACH of the
Avenida Camino Ingreso A Litubu,  Lote 15, 63734 Punta De Mita, Nayarit, Mexico
Visit & Snorkeling outings can be arranged from a large number of other resorts on the island!
Why not take a walk & snorkel with Dressel Divers?
A number of resorts are located along the beachfront, meaning that the Iberostar Hotel and Dressel Divers are just a short walk away.
| Estimated walking time from: | Minutes |
| --- | --- |
| Holiday Village White Sands | 10-15 |
| Occidental Allegro Puerto Vallarta | 10-15 |
| Occidental Grand Puerto Vallarta | 10 |
VISIT & SNORKEL
Transfers
NOT STAYING AT THE IBEROSTAR Hotel but would like to snorkel with Dressel Divers? We can make this happen with a transfer arrangement (exceptions may apply).
ALL-IN Transfers
Want to spend a full day at the resort? Sign up for an ALL-IN Transfer, which includes lunch (buffet), unlimited drinks and use of the beach, pool and facilities.
Additional Visit & Snorkel ACTIVITIES
You – and anyone else in your group – can take a diving course or enjoy our waverunners.
Sign up for a transfer & snorkel with Dressel Divers!
A number of resorts are within easy transfer distance (exceptions may apply)! Why not join us for a VISIT & SNORKEL outing?
| | |
| --- | --- |
| Estimated transfer time from: | Minutes |
| Aura Puerto Vallarta Wyndham Grand Bay | 10 |
| Bahia (downtown) | 20-30 |
| Casa Del Mar | 15-20 |
| Casa Mexicana | 25 |
| Condumel | 20 |
| Coral Princess | 20 |
| Costa Del Sol | 5 |
| Puerto Vallarta Palace | 20-30 |
| El Cid La Ceiba | 15 |
| El Puerto Vallartaeño Beach Resort | 25 |
| Fiesta Americana Puerto Vallarta | 10-15 |
| Flamingo Puerto Vallarta | 20-30 |
| Hotel B Puerto Vallarta | 25-30 |
| Hotel Puerto Vallarta & Resort | 15-20 |
| Melia Puerto Vallarta | 20 |
| Park Royal Hotel | 15-20 |
| Presidente Intercontinental Puerto Vallarta | 15 |
| Residencias Reef Apartments | 20 |
| Sunscape Sabor Puerto Vallarta | 10 |
| Safari Inn | 20 |
| Villablanca Garden Beach Resort | 20 |
| Wyndham Puerto Vallarta | 7 |
$ = All prices are in USD.
Punta de Mita Snorkel Shop Location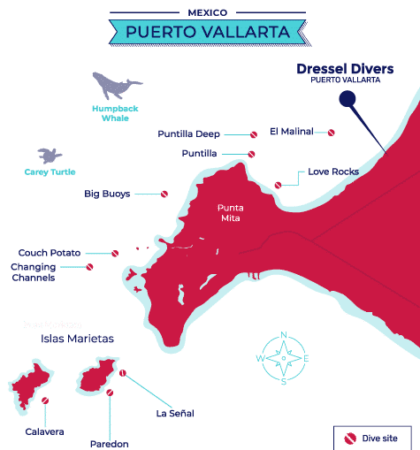 Practical Information
Winter Visibility
+/- 60 feet (18 meters)
---
Summer Visibility
+/- 130 feet (40 meters)
---
Winter/Spring water
temp. 75ºF (24ºC)
---
Summer/Autumn water
temp.  85ºF (29ºC)