DRESSEL DIVERS & IBEROSTAR
All Inclusive Dive Resorts In Playa Del Carmen
All the Iberostar Dive Resorts in Playa Del Carmen are special in its own way but all have Dressel Divers and excellent scuba diving in common.
The best way to travel is to combine a stay and diving package through Dressel Divers and get an unmatched all-inclusive price, including all the reefs you want to dive!
The Iberostar dive resorts in Playa Del Carmen are a renowned option for divers because they offer:
Top-notch diving with free nitrox
Super comfort spacious dive boats
15 min max from main dive sites
Eco-dive center
SDI & PADI 5 STAR Dive Center
Certified Green Globe Eco hotel
Private beach with free water sports
All-in bars, restaurants, night shows
Animation activities, spa & pools
Playa Del Carmen is a true resort diving hub. It is a gateway to all the best, including the Cozumel Marine Park, Cenotes, Bull Sharks, Whale Sharks, Turtle alleys and much more.
DIVE RESORTS IN PLAYA DEL CARMEN EXPERIENCES
Pick one Iberostar Dive Resort but dive all of them fitting in some day trips. Or split your stay over several dive resorts in Playa del Carmen. The reefs and opportunities to see them are plenty. Its all possible in one great stay & dive trip, including diving in the world famous Cozumel Marine Park.
Playa del Carmen is the number one place on the planet for cenote diving. A double tank dive in the Yucatan jungle ponds and caverns is a once in a life time opportunity and our dive resorts are perfectly placed for this.
Whale watching or swimming with whale sharks are very popular with divers for those that like bit of tranquil pelagic adventure.  Even bull shark diving is on the menu for those divers that feel the need to raise their adrenalin level in order to ensure a really dive perfect vacation.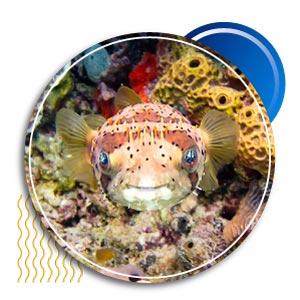 SCUBA DIVING ON THE BEST REEFS OF PLAYA DEL CARMEN
Playa del Carmen offers scuba diving with more of the most impressive turtles than anywhere else in Mexico. To make things even more exiting this turtle alley is a drift dive letting you float effortlessly from one turtle to the next.
The very same current that carries you also ensures great dive visibility.
Not far away lies the slightly deeper Mama Viña wreck, with its bow pointing straight into the strong current.  Many Barracudas, jacks and schools of other fish usually hang around here, especially in the vicinity of the mast.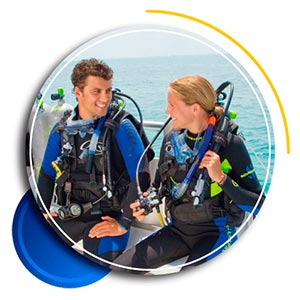 SDI & PADI SCUBA DIVING COURSES OF ALL RECREATIONAL LEVELS
There really is no better place to fall in love with diving than Playa Del Carmen.  You can book your stay and your resort course or certification course directly through our Reservations Department just like any other diver and, top it all up with some extra fun dives after completing the course or take it straight to the next level.
Your scuba diving will not only improve by doing it ever more but also by taking higher-level courses. From novice to expert, our outstanding training options will take care of all your learning needs, all of which fit neatly into a stay & dive package.
AMAZING SCUBA DIVING EXCURSIONS FROM DIVE RESORTS IN PLAYA DEL CARMEN
Our tours offer extraordinary experiences for extraordinary people. The best snorkeling and diving excursions in the Caribbean are available with our Stay & Dive packages in Playa del Carmen.
From the amazing Cozumel reefs, the Cenotes, the Bull Sharks and the Whale sharks, to stunning catamaran tours with natural pool stops. We offer a wide variety of tour options for scuba diving in and from Playa del Carmen, with a well-integrated network of dive centers.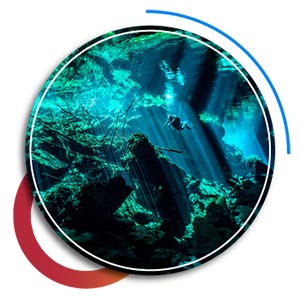 CENOTE DIVING
Be prepared to recover your regulator quickly during the Cenote diving excursion! It may fall out of your mouth out of amazement.
There is no water more crystal clear than that of the cenotes you will explore with our guides. Like floating in the air among stalagmites and stalactites.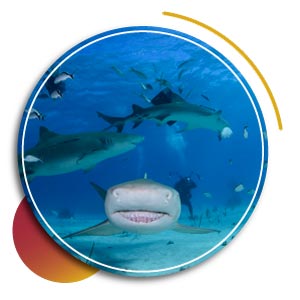 BULL SHARK DIVING
Our bull shark diving excursion is a scuba dream come true for divers who want to experience a very thrilling face to face natural encounter with sharks.
The bull sharks will be there, will you? Some say you are a juvenile diver until you`ve been diving among sharks. It's like your adult diver graduation ceremony in the ocean.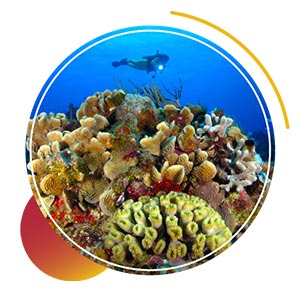 COZUMEL FOR DIVERS
Come on excursion to Cozumel and feel like Jacques Cousteau for a day on the very famous reefs he showed the world in his documentaries
Our excursion is the perfect introduction to the Cozumel Marine Park, with lunch and day long drinks included in the wonderful ***** Iberostar Cozumel Hotel.
IBEROSTAR DIVE RESORTS IN PLAYA DEL CARMEN
The Iberostar Dive Resorts in Playa Del Carmen offer a true 5-star experience with family atmosphere and fully equipped rooms and suites. From all lodgings you can easily access the dive center, pools, spa and beach.
Which room would you like to stay in? Everything is possible, just as you can choose your seat on a plane, you can choose your exact room. Inside the rooms, every detail is taken care of to ensure you spend an unforgettable resort dive vacation.
Great food is served at the resort international buffets or in themed restaurants, consisting of healthy, tasty dishes that vary according to the local products and the season. Breakfast includes a wide range of fruit, dairy, bread, cereals and cured meats.
At night you can enjoy different types of cuisine, choosing from Mexican, Asian, Italian, Caribbean, international, and more. Snacks are available all night long.
DIVE RESORTS PLAYACAR
Embrace the best reefs diving from the best resorts in Playacar, right next to the town of Playa Del Carmen
The Iberostar Tucan & Quetzal are your base camp for some of the most exiting drift diving to feature in your logbook. You literally will glide over turtles, along walls and towards the bow of a great wreck.
DIVE RESORT CANCUN
From Cancun, Dressel Divers provides guests with an opportunity to dive just about every site the Yucatan is famous for. Every day, divers can enjoy dozens of scuba diving alternatives to the south of Cancun.
Your diver luxury base camp will be the
The Iberostar Selection Cancún meets all of these expectations and any other need you may have, including fun in the night club, relaxation in the pools, ocean views and a table that is always set at any of its 6 restaurants.
ALL-INCLUSIVE DIVE RESORTS IN PLAYA DEL CARMEN MODALITIES
Dressel Divers in collaboration with Iberostar's ALL-INCLUSIVE DIVE RESORTS offer special stay and dive deals for its clients in Playa Del Carmen.
A stay and dive package combines all-inclusive hotel accommodation with diving in one great price. The diving can even be all-inclusive, that is unlimited for all those that are even happier on the reef than on the beach.
Everything is taken seamlessly taken care of from the hotel check in all the way to your gliding descents on to the dive sites. Combine stay and diving packages and get an unmatched promotion price!
Enjoy all the comfort of having your room our suite a walk away from your dive center right there on the hotel beach and 15 minutes or less by boat from the best dive sites in the area.
If you are renting rather than staying in a hotel, you can also spend a dream day doing what you like in the Iberostar hotel just like any client, with the most luxurious experience for all budgets.
With our day passes, you can visit for the day, scuba diving to the fullest and in between eat, drink and rest for a few hours at the Iberostar's ALL-INCLUSIVE DIVE RESORT.
Relax savoring the gastronomy of its restaurants, swimming in the pools, go kayaking, windsurfing, sailing or receive a massage. A perfect set up for non-diver friends or family to also enjoy while you go diving.
From only 1425 USD
7 nights at the Iberostar Tucan & Quetzal or Iberostar Paraiso with All-inclusive plan
3 local dives
1 Cozumel excursion with 2 dives
1 Cenotes excursion with 2 dives
Free nitrox
Cancun airport transfers


DIVE RESORTS IN PLAYA DEL CARMEN, WHAT DO THE GUEST SAY ABOUT IT?
DIVE RESORT PLAYA DEL CARMEN; WHY CHOOSE DRESSEL DIVERS + IBEROSTAR?
We are very close to all the main dive sites due to our incredible Iberostar Resort locations on the Playa del Carmen coastline. This means our boat trips are very short and even when doing a two tank dive we can return to the dive center between dives for people to have a break for a snack and drink at the hotel cafeteria. Our staff are multi lingual top dive professionals. Dives are done with our super spacious dive boats equipped with sunroof, fresh drinking water, radio, GPS device, oxygen, and everything else deemed mandatory by the United States Coast Guard. The engines, all top brands, are subject to ongoing monitoring and servicing by our in-house mechanics. Boat captains, moreover, all have First Aid training. Finally, all boats have double engines for increased security. Our dive equipment and compressors are top quality and regularly maintenance and renewed, based on the strictest quality standards.
28 YEARS OF EXPERIENCE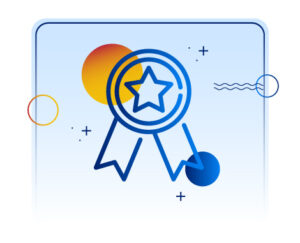 Top-Notch Scuba Diving Since 1993
FREE NITROX INCLUDED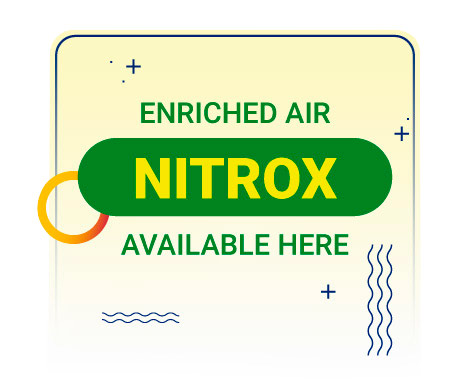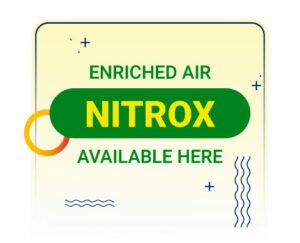 EXTEND your diving time with our FREE Enriched Air
LOW PRICES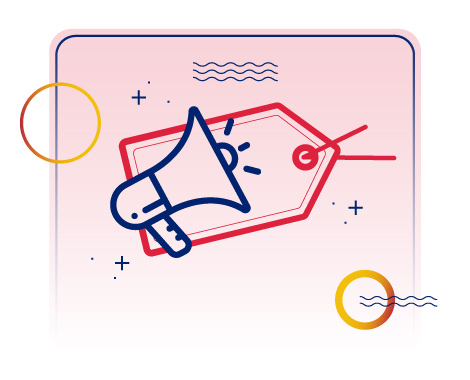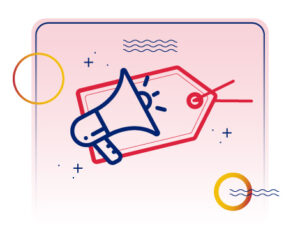 You can dive from only 34 USD