DRESSEL DIVERS & IBEROSTAR
All Inclusive Dive Resort In Punta Cana
The Iberostar Dive Resort in Punta Cana is located on one of the longest and most tropical beaches you can imagine.  Parallel to it runs an equally long range of wonderful dive sites.
The best way for a diver to visit Punta Cana is through Dressel Divers to get an unmatched all-inclusive price, including all the reefs you want to dive into!
The stay and dive packages at the Iberostar dive resort in Punta Cana are the best choices for several reasons among which:
Top-notch diving in the Caribbean with Nitrox available.*
Super comfort spacious dive boats
15 min max from main dive sites
Eco-dive center
SDI & PADI 5 STAR Dive Center
Certified Green Globe Eco hotel
Private beach with free water sports
All-in bars, restaurants, night shows
Animation activities, spa & pools
Iberostar together with Dressel Divers offers relaxed and nearby diving from any of the 5-star hotels that comprise this extensive dive resort in Punta Cana.
(*)Nitrox tank rental availability is subject to in-house compressor capacity and operational status.
DIVE RESORT IN PUNTA CANA EXPERIENCES
Bavaro and Punta Cana's endless beach also faces an equally extensive reef system. The Iberostar dive resort in Punta Cana is perfectly located to easily explore the very best dive sites, which are mostly in view and with minimum boat travel.
The boat rides themselves are magical because they offer divers fantastic views of the lagoons and Punta Cana coconut palm-lined coastline. From your beach chair, you will be able to see the silhouette of the Astron wreck partly above the surface, a beacon of the amazing wreck dive that is waiting for your visit.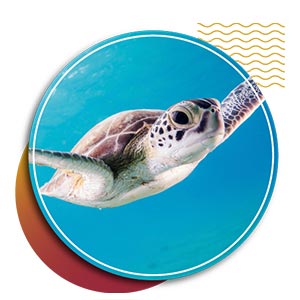 SCUBA DIVING IN THE BEST REEFS OF PUNTA CANA
The Astron Wreck without a doubt is one of the best dives in the area, but its bow points towards a long stretch of natural reefs that feature coral gardens, impressive passages, and canyons.
The coral laboratory sponsored by the Iberostar dive resort in Punta Cana will connect you with the beauty of the ocean in a whole new way. We have created the first corral laboratory hand-in-hand with the scientific community to maintain the diversity of local coral.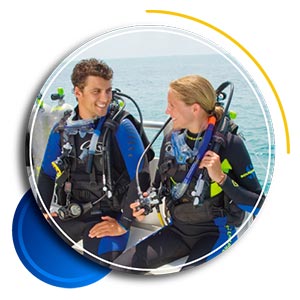 SDI & PADI SCUBA DIVING COURSES OF ALL RECREATIONAL LEVELS
The reef-protected blue lagoons of Punta Cana are a strong visual invitation to discover their inhabitants. Don´t just be tempted, go see.
Give in to your curiosity by signing up for one of the beginner's dive courses. You can even try for free first in one of the pools of any of the five hotels in the resort. Even
You can book your stay and dive course altogether in one great package through our Reservations Department just like any other diver and, top it all up with some extra fun dives after completing the course or take it straight to the next level.
We have all levels of courses because there is always something new to learn in diving and a new adventure to be had.
AMAZING SCUBA DIVING EXCURSIONS FROM OUR DIVE RESORT IN PUNTA CANA
Our tours offer extraordinary dives for extraordinary divers, such as our excursions to Saona Island and Catalina Island. The best snorkeling and diving excursions from Punta Cana are available with our Stay & Dive packages in Playa del Carmen.
The amazing reefs of Saona and Catalina Island will be the hallmark of your dive vacation and are the perfect getaway from your dive resort in Punta Cana, to see the country.
We offer a wide variety of tour options for scuba diving and snorkeling. And let's not forget our catamaran sailing excursion with a stop in the natural pools of a Punta Cana lagoon, where you wade waist-deep in water.
IBEROSTAR DIVE RESORT IN PUNTA CANA
Infinite possibilities await you at Playa Bávaro staying at one of the beach hotels in a 5-star Iberostar Bavaro dive resort. There is a reason everyone dreams about a Caribbean vacation. It has to do not only with the diving, but also with the quality of the hotels, with its perpetual summer, never-ending beaches, international gastronomy, and welcoming people. At Iberostar Punta Cana, some guests end up pinching themselves just to believe it is not just a wonderful dream.
DIVE RESORT IN PUNTA CANA
The Iberostar dive resort in Punta Cana, offers everything from SPA Sensations and the fitness center, to a wide variety of healthy dishes with many themed restaurants. Breathe in the sea air on Bávaro Beach and take in the tropical gardens that surround you. You can even visit the only coral lab in the world, a "Noah's Ark" of coral species that helps Dressel Divers and Iberostar protect them.
HOTELS
***** Coral Level at Iberostar Selection Bávaro
***** Iberostar Selection Bávaro
ALL-INCLUSIVE DIVE RESORT IN PUNTA CANA: MODALITIES
The 5-star Iberostar Dive Resort in Punta Cana together with Dressel Divers offers special stay and dive deals for its diver guests.
These packages combine all the scuba diving you want to do, with the all-inclusive hotel accommodation in one great deal. Dressel Divers can even offer all-inclusive scuba diving, meaning you can dive all you want, same as you can eat and drink all you want in the resort. 
Combining staying and diving in a package can get you unmatched diving opportunities and price value! You arrive at the destination with everything set up for you. Everything you booked is ready and waiting for you including all your diving plans.
Enjoy sleeping in your hotel room knowing the coastline and dive sites are right there waiting for you the next morning. It feels like you are lodged right next to the reefs because the distance to the dive center is just a walk, and from there to the reef a short boat ride.
If you are renting an apartment or villa in the wonderful Punta Cana Riviera, rather than using a hotel, no problem, with our day pass you can become a guest like anybody else and enjoy the day and diving as if staying at the hotel.  Enjoy the 5-star treatment without having to do a sleepover.
Relax savoring the bars and restaurants, swimming in the pools, ocean kayaking, windsurfing, hobby cat sailing, or receiving a massage. A perfect setup for non-diver friends or family to also enjoy while you go diving.
With our day passes, you can visit for the day, enjoy scuba diving and in between eat, drink and rest for a few hours at the Iberostar's ALL-INCLUSIVE DIVE RESORT.
From only 1400 USD*
7 nights at the Iberostar Punta Cana / Dominicana with All-inclusive plan
4 local dives
1 Saona Island excursion with 2 dives
1 Catalina Island excursion with 2 dives
"Reef & Wreck" excursion with 3 dives
Airport transfers
*Available from May to October 2024 and subject to hotel availability. For other dates and locations, please contact info@dresseldivers.com. See all the conditions of the offer here.


SCUBA DIVING RESORT IN PUNTA CANA, WHAT DO THE GUEST SAY ABOUT IT?
DIVE RESORT IN PUNTA CANA;
WHY SHOULD YOU CHOOSE DRESSEL DIVERS + IBEROSTAR?
Due to the superb setup on the best spot for diving of the Punta Cana coastline, the Iberostar Dive Resort guests are very near the main dive sites, with short boat trips. More importantly, we are so close that when doing a two-tank dive we can return to the dive center between dives for people to have a break for a snack and drink at the hotel cafeteria. Our staff is multi-lingual top dive professionals. Dives are done with our super spacious dive boats equipped with sunroof, fresh drinking water, radio, GPS device, oxygen, and everything else deemed mandatory by the United States Coast Guard. The engines, all top brands, are subject to ongoing monitoring and servicing by our in-house mechanics. Boat captains, moreover, all have First Aid training. Finally, all boats have double engines for increased security. Our dive equipment and compressors are top quality and regular maintenance and renewed, based on the strictest quality standards.
30+ YEARS OF EXPERIENCE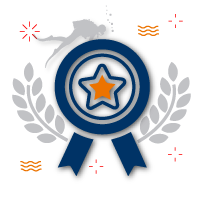 Top-Notch Scuba Diving Since 1993
LOW PRICES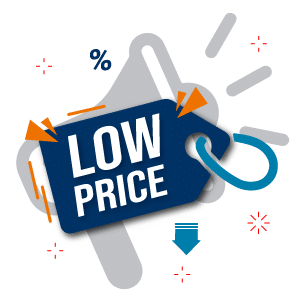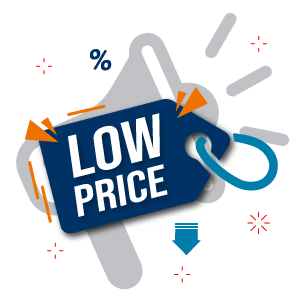 You can dive from only 34 USD