DRESSEL DIVERS
SDI & PADI Scuba Diving Internships
Are you looking for the best SDI & PADI scuba diving internship to become an SDI & PADI Professional FOR FREE? Then you have come to the right web site. Dressel Divers is a pioneer and has successfully run professional SDI & PADI dive internships for well over a decade in its many diving locations.
 SDI & PADI Divemaster & Instructor internships include:
Apprentice SDI & PADI Scuba Diving Internships in Riviera Maya, Jamaica and the Dominican Republic.
These scuba internships include all required dives, training, materials and equipment use. As one of our interns you will get free lodging. In addition, breakfast and lunch at 5 star hotels and more for free.
For more info about the SDI & PADI Scuba Diving internships please do not hesitate to contact us and in case you want to apply send us a resume (C.V.) and two daily life pictures, one full person and one portrait.
You need to be 18 years or older, be able to swim and feel very comfortable in water and, be in good physical health with no medical contraindications for diving. Married or non-married couples are welcome. If you still are not a certified diver this is not a problem. Most important of all, you need to have a great love for the sea and its habitat.
(*) The PADI IDCs (dive instructor courses) are outsourced to a PADI CDC center of superb repute.
Dressel Divers Scuba Diving Internship Advantages
1. You'll receive training at the internship's beginning, not at the end
2. Your teachers will be Course Directors, not just Dive Instructors
3. You'll get a monthly stipend in recognition of your help
4. You'll be a Certified Open Water Instructor in just 4 months
Dive Internship Catalogue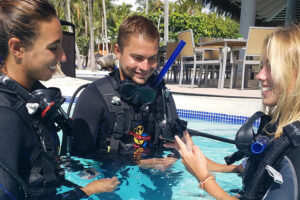 Gainful SDI & PADI Divemaster Internship
with Dressel Divers
Become a Divemaster in only 3 Weeks.
You will be taught only by Course Directors in an intensive training camp with unrivaled resources.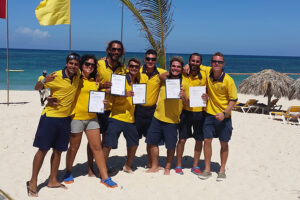 Gainful SDI & PADI Diving Instructor Internship
with Dressel Divers
Join our gainful, well-organized, scuba career-boosting Internship and become a Diving Instructor in just 4 months.
To apply for this internship please fill in this form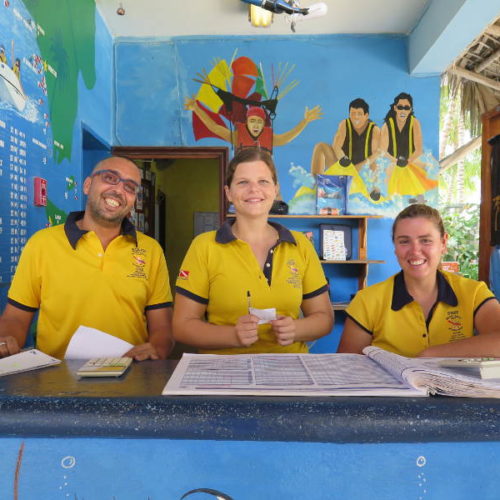 These are the scuba diving practices you were looking for
✓ If you are looking for a scuba diving internship to learn how to teach future divers, and not just load tanks
---
✓ If you want your trainer to be a Course Director, not of lower ranking
---
✓ If you want to get a stipend for your participation and not just help with tasks for free…
---
✓ If you want to know how to detect and solve students issues even before they happen.
---
✓ If you are looking for training that offers you more than 130 dives experience before your IDC