DRESSEL DIVERS & IBEROSTAR ALL-INCLUSIVE DIVE RESORTS
Our Stay & Dive resort packages in the Caribbean offer dive sites at the tips of your fingers, at great prices.
Combine your Caribbean stay with diving in one great dive resort deal and get unmatched price value.
The Iberostar dive resorts are the most popular combination with divers for:
Top-notch diving with free nitrox
Super comfort spacious dive boats
15 min max from main dive sites
Eco-dive centers
SDI & PADI 5 STAR Dive Center
5-STAR All-Inclusive Resorts
Certified Green Globe Eco hotels
Private beach with free water sports
All-in bars, restaurants, night shows.
Animation activities, spa & pools
Unforgettable reefs that guarantee an unforgettable dive vacation. The best resorts, the best dive centers, the best reefs, overall, the best bang for the buck in Caribbean diving!
Enjoy more dives per day than you thought possible thanks to our free nitrox and spend your surface intervals with all the creature comforts of great dive resorts. Imagine reefs so plentiful, so perfect and so close to your hotel room a liveaboard would make no sense, even if there were one.
Staying out on the ocean in between two-tanks makes no sense either because the resorts and pier are so close, we simply go back in between dives so you can enjoy a surface interval drink and snack back at the hotel bar, while your gear waits for our return on or boats, ready to go out again.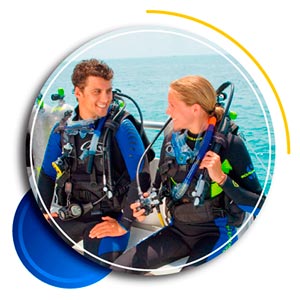 SDI & PADI DIVE COURSES
SDI & PADI dive resort courses and Advanced courses, including DIVING LESSONS FOR KIDS
Half of what there is to see on your vacation is underwater, so start diving!
It just makes all the sense in the world to expand your vacation activity horizon to include diving the Caribbean reefs.
 THE BEST REEFS IN THE CARIBBEAN
Crystal clear waters, amazing reefs, and a vibrant profusion of life is what defines Caribbean diving.
Thanks to our ALL-INCLUSIVE DIVE HOTEL agreements, you can see the best of the best of the Caribbean Sea.
There are even Cenotes in the middle of the jungle, in which you feel like Indiana Jones with a dive mask.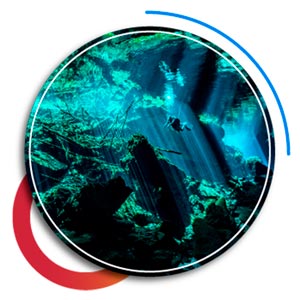 AMAZING SCUBA DIVING EXCURSIONS
Although the reefs are so plentiful and so close to the hotel's ocean edge, our dive resort packages also offer amazing day tours, because we know ocean lovers want to see all the best available.
Nobody wants to miss out on Cenotes, looking in the eyes of bull sharks, fining along whale sharks, or national park islands surrounded by protected reefs and wrecks.
THE BEST RESORTS IN THE CARIBBEAN
Unpack just once, with your scuba gear always ready to go again, right where you need it, to be on the reef in record time. Enjoy surface intervals back at the hotel bar with drinks and snacks, because we are so close to the reefs it's as easy to come back and off gas sipping a drink at the hotel cafeteria as it is staying on the boat. Meanwhile your gear stays on the boat and the tanks are changed for you, ready to go again.
The Iberostar Dive Resorts offers a true 5-star experience with family atmosphere and fully equipped rooms and suites, all with easy access to the dive center, pools, spa and beach. Great food is served at the resorts international buffet or in its themed restaurants, consisting of international healthy, tasty dishes. Iberostar hotels are renowned for their excellent gastronomy!
THE BEST DIVE RESORTS IN THE BEST LOCATIONS
THE BEST DIVE RESORTS
IN MEXICO
Great reefs and grand dive resort offers to discover the best scuba diving in Mexico. We can make every dive special because Mexico has plenty of exceptional dive sites for this! Stay at one of the select Iberostar all-inclusive 5 star resorts and enjoy the world-famous Cozumel Marine Park, the Playa Del Carmen Cenotes, a face down with Bull Sharks and a relaxed swim with Whale sharks.
THE BEST DIVE RESORTS
IN JAMAICA
Jamaica is such a great place to stay in a dive hotel so close to the reefs you could don your gear in your room to go diving. Visit Jamaica and dive into all it has to offer leaving from our pier right on the hotel beach.
Don´t forget to include the famous Montego Bay Marine Park. Its protected reefs are devine essence for divers.
THE BEST DIVE RESORTS
IN THE DOMINICAN REPUBLIC
North, East and South of the Dominican Republic, the Iberostar all inclusive dive hotels with scuba centers run by Dressel Divers will welcome you to the very best reefs in the country. With our fantastic stay & dive deals you can do it all. The Dominican reefs and their happy inhabitants are all patiently waiting for you out under the surface of the calm Caribbean Sea.
From only  1350 USD
7 nights at an Iberostar resort with All-inclusive plan
5 days of 2 dives
Free nitrox
Airport transfers


WHAT DO THE GUEST SAY ABOUT DIVE RESORTS IN THE CARIBBEAN?
WHY SHOULD YOU CHOOSE DRESSEL DIVERS & IBEROSTAR DIVE RESORTS
Because everywhere we are in the Caribbean is a special place for divers and Dressel Divers together with Iberostar will take special care of your stay and your diving needs. Year after year, all our dive bases are always the proud recipients of the Trip Advisor certificate of excellence, an award only given to businesses with a great many excellent guest reviews on Trip Advisor. Furthermore, Dressel Divers Cozumel has not so long ago been named best dive center in Mexico and 6th best dive center in the world by Dive magazine. Similarly, Dressel Divers has been voted among the top 10 best dive resort operators in the world several times by Rodale Readers.
30 YEARS OF EXPERIENCE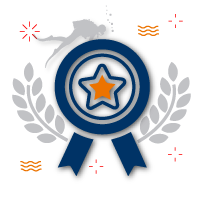 Top-Notch Scuba Diving Since 1993
FREE NITROX INCLUDED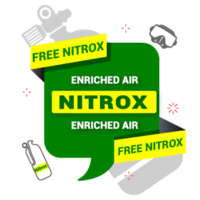 EXTEND your diving time with our FREE Enriched Air
LOW PRICES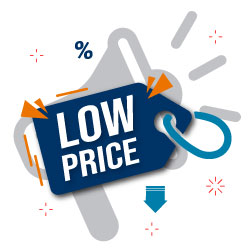 You can dive from only 34 USD
*Free Nitrox is available only in the Mexico dive centers.