RED SEA LIVEABOARD SCUBA DIVING
Quality Selects Red Sea Liveaboard Scuba Diving safaris takes you straight to the very best reefs of the world's most famous dive destination. You will be scuba diving with no less than 1250 fish species of which at least 10% (125) are only found in the Red Sea, in turn living around several hundred species of hard and soft coral, patrolled by 12 species of sharks, various species of dolphins and turtles, Rays, Morays, plus the very rare dugongs.
Red Sea Liveaboard Scuba Diving Offers wrecks, walls, drifts and pinnacles, a diver dream come true. And to make it the totally perfect diver choice, Red Sea liveaboard diving is possible all year round, due to its permanent excellent climate, water temperatures and water visibility. More scuba diving wildlife wonders than you can think of are waiting to meet you in the Red Sea.
Emperor liveaboard fleet offers a choice of 4 liveaboards with different routes, all run by the same professional team, absolute experts in Red Sea liveaboard scuba diving. The very best of these is the Emperor Elite, available for diving on the very famous Brothers, Daedalus and Elphinstone offshore reefs. Then there is the Emperor Superior Liveaboard, that explores the northern route with its iconic shipwrecks and reefs such as Thistlegorm. Followed by the Emperor Asmaa specialized in dive safaris to the coveted reefs of the deep south. And last but not least, there is the Emperor Echo whose itineraries vary with the season to coincide with the best diving options available at any given moment.


LENGTH / WIDTH
121 ft / 26 ft

YEAR BUILT / RENOVATED
2006 / 2015



RED SEA LIVEABOARD SCUBA DIVING – QUALITY SELECTS
Red Sea Liveaboard Scuba Diving is bucket list item number one of every diver. It is never of question of should I go diving in the Red Sea, but rather how is it possible I have not done it yet. Go to the Red Sea now! Go dive with grey, white and black tip reef sharks, oceanic whitetips, hammerheads, tigers and thresher sharks. Go float in the calmest and clearest waters on the planet, face to face, with giant green sea turtles, variety of moray eels, blue spotted stingrays, scorpionfish, crocodile fish, lionfish, nudibranchs, flatworms, Spanish dancers and pipefish.
Egypt's Red Sea reefs simply explode with marine life, colorful corals and schools of fish. The Emperor liveaboards are ideal scuba diving vessels to totally let go of the land and make the ocean your day and night habitat. Live both sides of the ocean surface, below and above, in one great Red Sea liveaboard scuba diving safari adventure including everything right there all the time, combining luxury vacation living with world class diving.  All 4 liveaboards have comfortable and beautiful interiors, and fantastic dive decks with facilities for photo and video cameras. The trips are available year-round.
RED SEA LIVEABOARD SCUBA DIVING – EMPEROR ELITE CABINS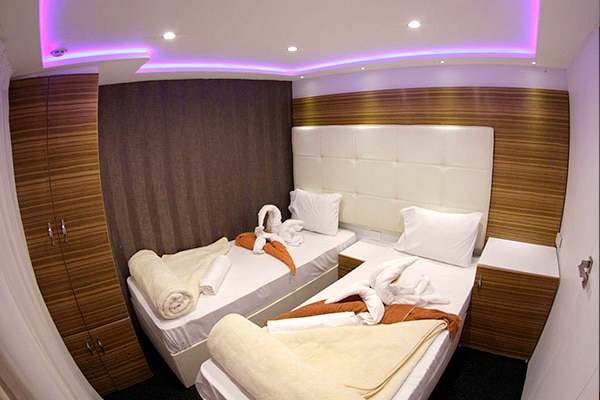 – Beds:  2 Twin
– Max occupancy:  2
– Shareable:  Yes
– Private bathroom:  Yes
– Air Conditioning:  Yes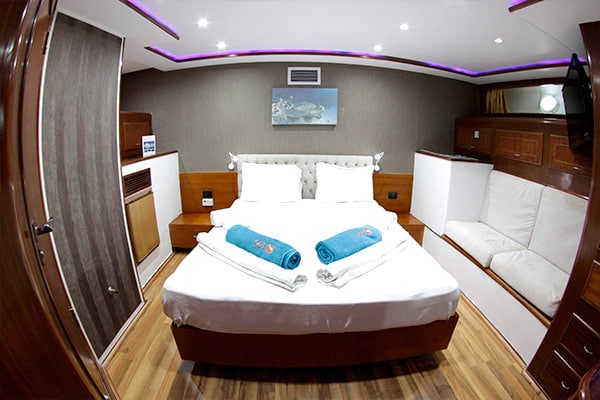 – Beds:  1 King
– Max occupancy:  2
– Shareable:  No
– Private bathroom:  Yes
– Air Conditioning:  Yes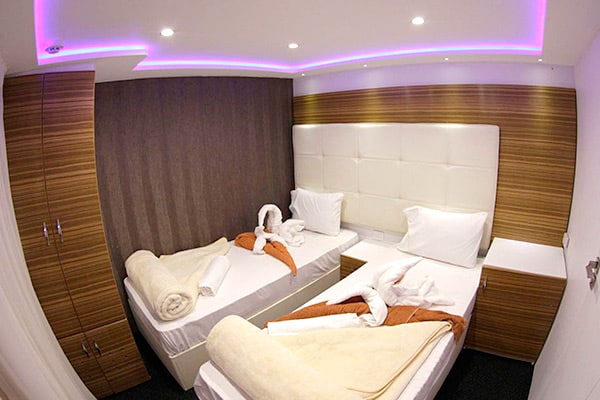 – Beds:  2 Twin
– Max occupancy:  2
– Shareable:  Yes
– Private bathroom:  Yes
– Air Conditioning:  Yes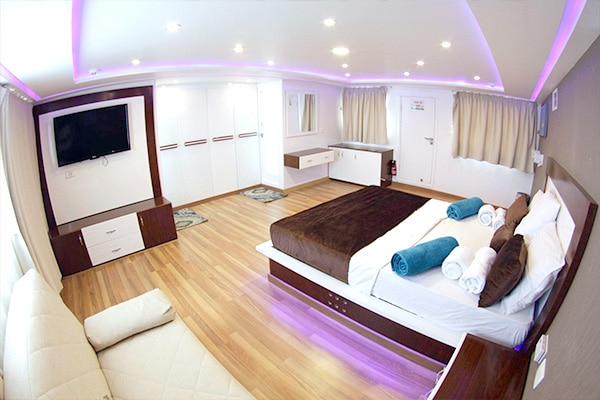 – Beds:  1 Double
– Max occupancy:  2
– Shareable:  No
– Private bathroom:  Yes
– Air Conditioning:  Yes
WHAT CAN YOU EXPECT FROM THIS RED SEA LIVEABOARD SCUBA DIVING SAFARI?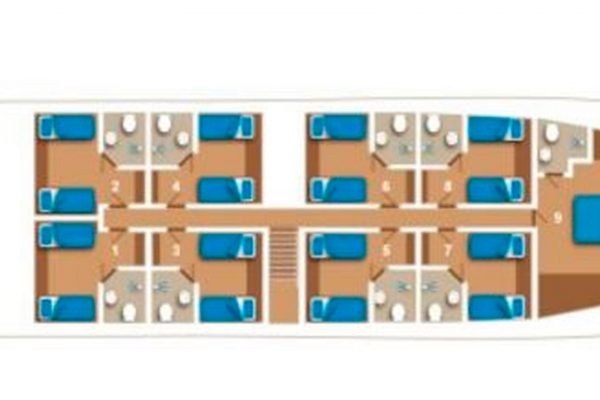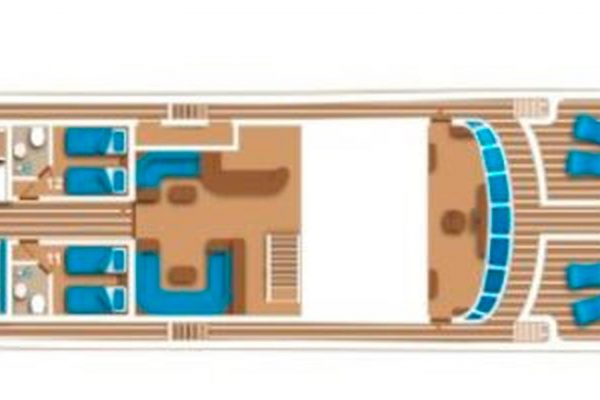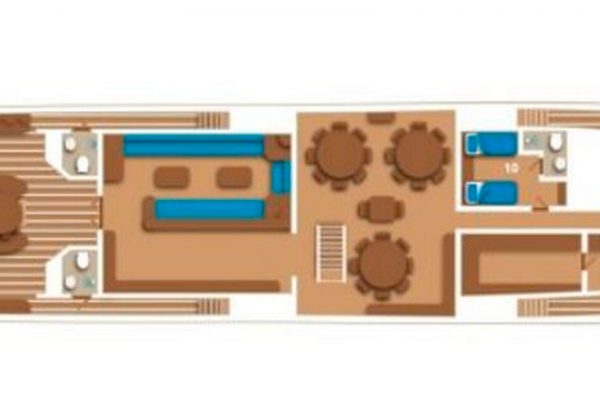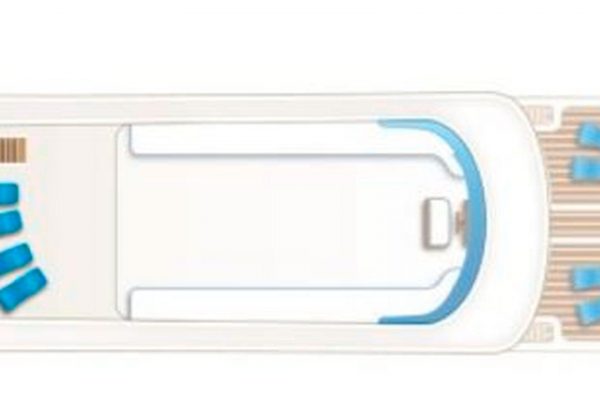 WHAT IS QUALITY SELECTS BY DRESSEL DIVERS?
BOOK YOUR LIVEABOARD DIVING SAFARI
Dressel Divers' liveaboard diving Quality Selects are the perfect option for those who want to go one step further in their scuba diving adventures! Experience wild life and real nature at maximum from the amazing dive deck of a liveaboard. Our "Liveaboard Quality Selects" are the result of many clients requesting directly to our CEO, Javier Ibran, their desire for new Dressel Divers adventures and stunning experiences. Your orders are our demands!
Dressel Divers has 25 years' experience in diving and is well-known for its top-notch level of safety, service and quality, giving it the knowledge to evaluate liveaboards and suggest only the very best options. We select only one liveaboard per world class diving destination, the very best one, offering a service level compatible with Dressel Divers and its Quality Selects associate recognition. Nevertheless, the diving is offered based on the own strong standards of each liveaboard operator. All these signature liveaboards also agree to yearly quality controls on behalf Dressel Divers' owner or one of his trusted top managers.


WHAT PEOPLE SAY ABOUT US?