Whether it is because of the Caribbean's soft breezes, swaying palms, its gorgeous sunsets or its luxurious and relaxing resorts, romantic Caribbean getaways are always the best plan for a couple. In fact, some destinations on the Caribbean Sea's shores are renowned for stirring up couples' romance, sweetening honeymooners' stories, and linking any type of lovers. Certainly, we are not surprised, taking into account that the Caribbean offers such a plethora of special places to stay, activities to do and wonders to see.
In addition, we can neither forget Valentine's Day is around the corner. Like everyone in love, scuba divers are looking for some romantic plans as well. Plans in which they can mix their two passions: Love and Scuba Diving. Neither we can forget the fact that, if there is a really romantic sport, this is scuba diving. You know! It is something that has to be done in pairs.
There is no doubt, romantic Caribbean getaways are the answer for lovers. Moreover, there are hundreds of places to visit. But… how know which ones are the best for scuba divers in love? Let's consider some places and their features.
---
Romantic Caribbean Getaways for scuba divers in Jamaica
There is far more to Jamaica than resorts and tourist attractions. This island offers great natural diversity. From its mountains with the highest peak over 2.000 meters above sea level, through its amazing orographic with spectacular waterfalls and coves. Of course, we shouldn't forget its wonderful beaches of white sand and clear waters. Jamaica is a magical island for lovers, also for scuba divers in love.
Be aware, Jamaica's natural wealth continues under its waters.  Visitors to bustling Montego Bay will find several fantastic dives, including the "Colosseum". Discovered by Dressel Divers, this coral reef owes its name to its amphitheater form. Moreover, it is an underwater place full of marine life. You can know more about scuba diving in Montego Bay on this web.
Its friendly people, its food, the sound of the reggae rhythms and the sunset over the Caribbean Sea will do the rest to enjoy one of best romantic Caribbean getaways in your life.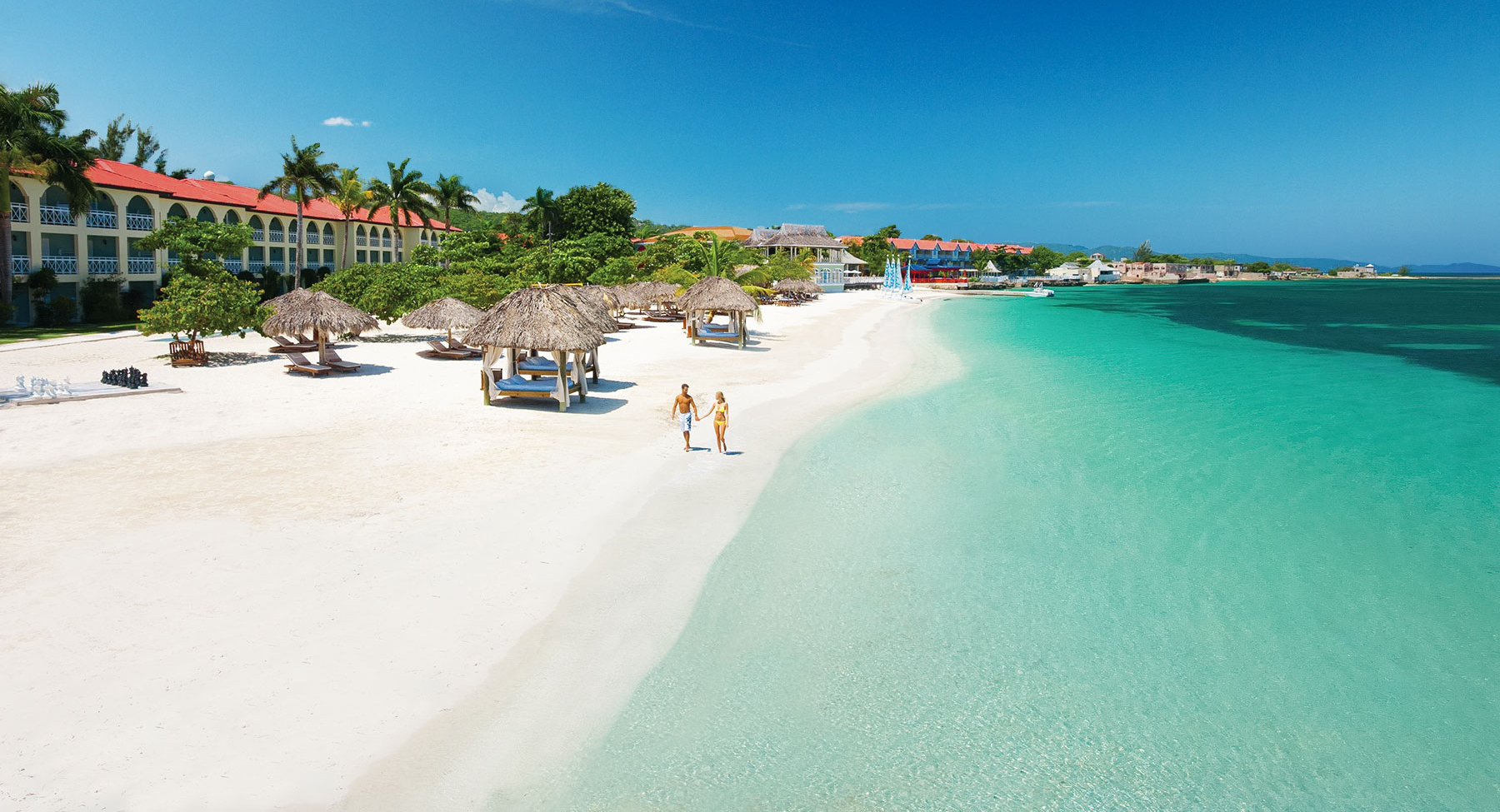 ---
Romantic Caribbean Getaways for scuba divers in Mexico
Another important tourist destination for lovers is located in Mexico. Exactly we are talking about the Riviera Maya. This place not only offers unparalleled beautiful beaches, but in its surroundings, the visitors can find amazing archaeological sites. Tulum, Coba and, one of the new seven wonders of the world: Chichen Itza pyramid are some good examples.
In addition, the Yucatan Peninsula is one of the most popular areas of the Caribbean for scuba divers. Cancun, in the north, is famous for its wide and typical tourist offer. However, if you want to also scuba dive, you will find two fantastic places in the south. We are talking about Playa Paraiso and Playa del Carmen. These places are quieter and interesting for scuba divers. Both are known for their coral reefs, abundant biodiversity, and marine life.  Moreover, if you chose these places as the destiny of your romantic Caribbean getaway from November to February (more or less) you will have the possibility of enjoying bull shark scuba diving. Additionally, from May to September the option will be snorkeling with whale sharks. Could something be more ideal for the romantically minded?
Cozumel is located not far away from there. This island is a dream come true for any scuba diver. There are vast coral formations, bright sponges, and deep walls that descend into the abyss. In other words, a rich environment for many species, including some that are not found anywhere else on earth, like the Cozumel Splendid Toadfish.
But the Riviera Maya still offers more possibilities for romantic Caribbean getaways. Nearby Puerto Aventuras it is possible to immerse in beautiful cenotes. These are underground caverns of exceptionally transparent freshwaters. But the best of these is that they are lighted by shafts of sunlight streaming in through their many openings. Its stalactites, stalagmites, and the game of lights, make these caverns especially romantic places because of their undeniable beauty.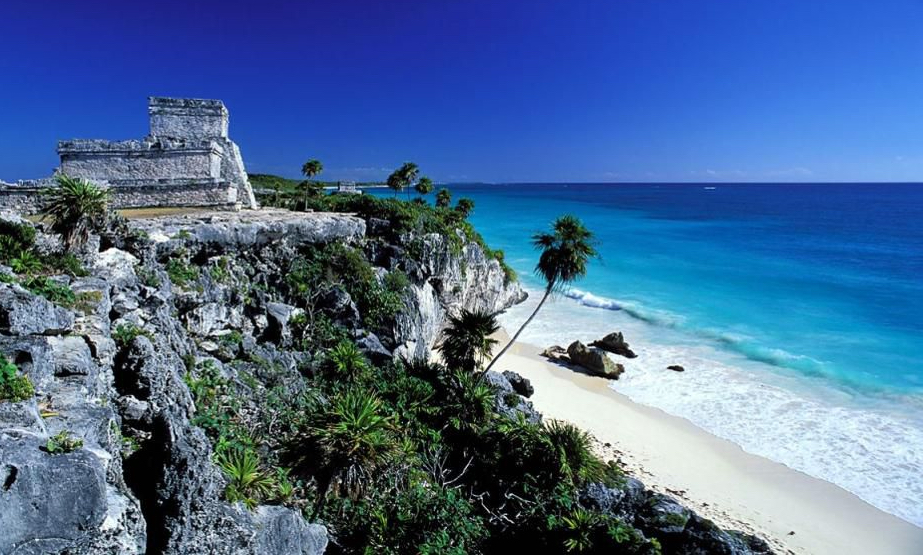 ---
Romantic Caribbean Getaways for scuba divers in The Dominican Republic
The Dominican Republic is a country full of places to visit and to be surprised. In fact, its natural appeals captivate the whole world. There you will be able to do romantic excursions in catamaran and discover the blue lagoons or visit Saona Island. There, you can dive on the reefs of an island entirely converted into a natural park.
Moreover, Punta Cana and Bavaro share the country's longest reef system. Meanwhile, Bayahibe's scuba diving options exceed expectations and leave you pleasantly surprised. You will love the colorful dives of both places. You will be able to enjoy scuba diving with turtles, stingrays, many colorful fish, and a whole repertoire of sponges, corals, and starfish.
Its spectacular sunsets, bachata and some drinks of rum, will put the icing on the cake to one of the most perfect romantic Caribbean getaways of your life.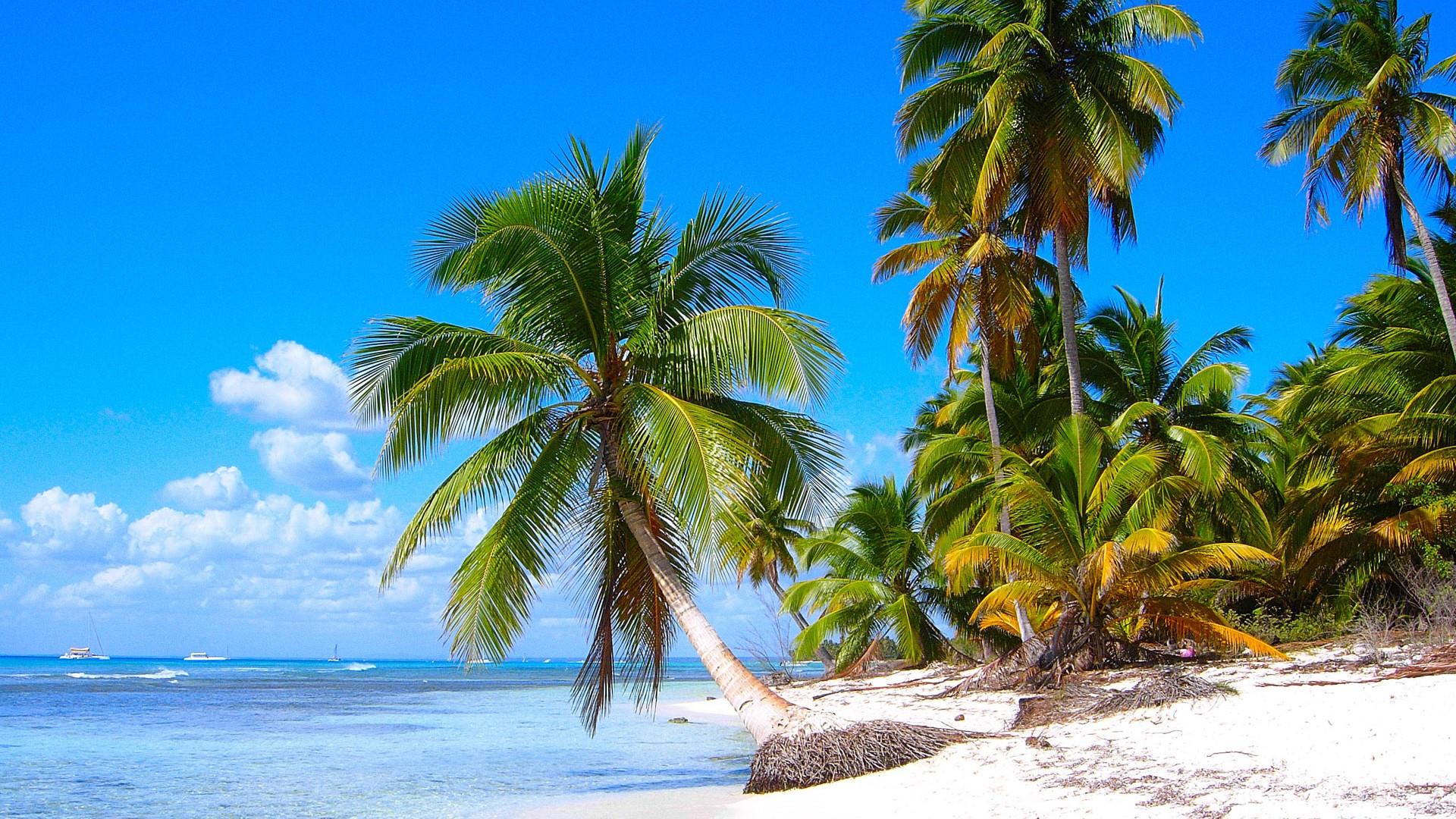 So, whether you are after a break on the lush and enigmatic island of Jamaica, an exciting mix of scuba diving and archeological jungle activity in the Rivera Maya, or you are in pursuit utterly, unfettered enjoyment of your favorite hobby in the Dominican Republic, a romantic Caribbean getaway is a guarantee of an unforgettable experience wherever you go.
Now, one only thing is lacking: to choose one of them and to start to enjoy the adventure. After all, and in Lewis Carol words. "Actually, the best gift you could have given her was a lifetime of adventures" Or not?
Would you like to have more info about Romantic Caribbean Getaways?