7 Reasons to Enjoy Family Diving in The Caribbean
Family diving in the Caribbean is synonymous with unforgettable vacations. Imagine, you are a family of five, the four eldest make the "giant stride" from the boat to immerse themselves in the turquoise waters of the Caribbean Sea with SCUBA. The youngest, Any, will also enjoy snorkeling well accompanied by her snorkel guide. As you descend with your family a feeling of enthusiasm overwhelms you.
Along a colorful reef, you advance with your dive buddy, Jonny, your child of 14 years old. Meanwhile, a large school of fish surrounds you. Mary and Paul are already stationed for their underwater photography safari. Ready, steady…, the first shot is made when a beautiful hawksbill turtle moves slowly in front of their camera lens. Any floats along with snorkeling overhead, she looks at you and gives you a big smile. She feels herself part of this family adventure.
It seems like a dream, but it is real. All of you together are exploring a magical, majestic and blue world. That is family diving in the Caribbean and these are the seven reasons why you should also try it.
---
1. Family Diving in The Caribbean, A Great Opportunity to Spend Time Together
Have you not dived with your partner for years? When the children were born, did you both stop diving for a while? Or you still do not know diving, but are you looking for a way to spend quality time with your family?
This is the opportunity you were waiting for. It's time to enjoy much more exciting activities than just sunbathing lying in a hammock. Of course, without giving up on relaxing.
Impossible? On the contrary. The truth is that diving is probably the only sport in the world capable of combining, physical exercise, adventure and such a relaxing sensation as only the underwater world is able to offer.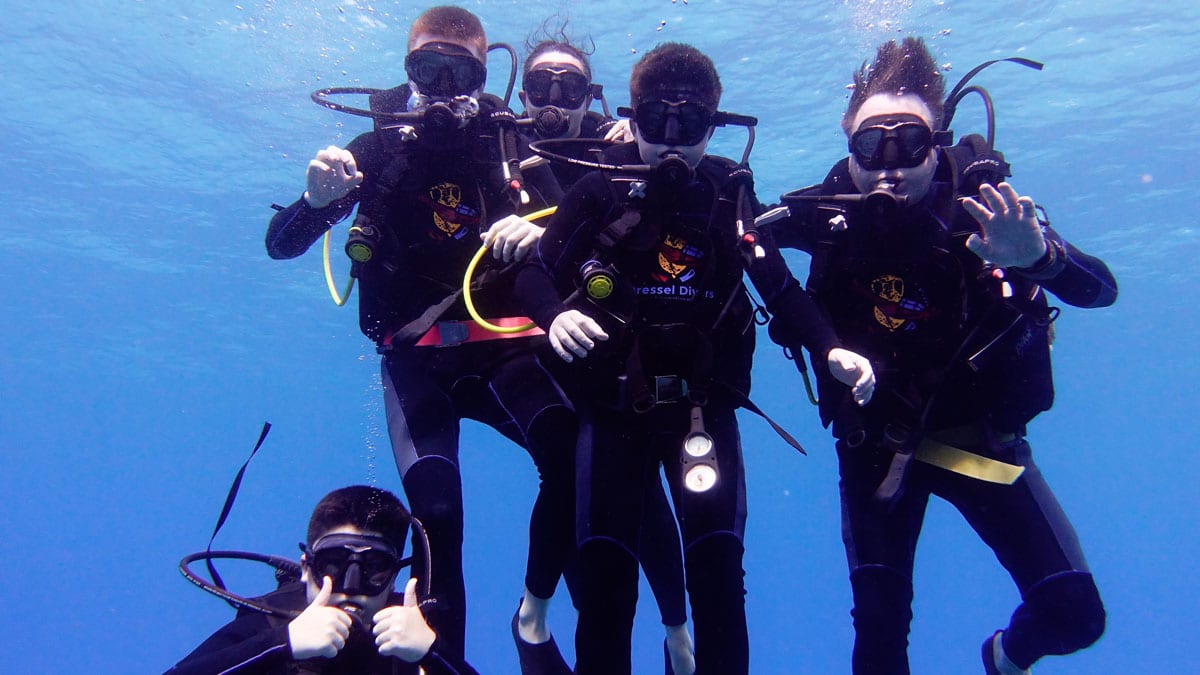 The youngest ones feel appealed by the expectation of a new world to discover. Adults are seduced by the opportunity to forget daily stress and the whole family is excited about enjoying something together. Do you want more reasons to practice family diving in the Caribbean?
2. Family Diving in The Caribbean Allows You to Create Shared Memories for A Lifetime
The offer of underwater experiences that the Caribbean provides is immense. Immersing yourself around colorful reefs full of life, diving alongside large marine animals, and discovering sunken ships, are the beginning of a number of fascinating scenes. A portfolio of dive spots so diverse, you cannot even imagine.
The Riviera Maya, the Dominican Republic, Jamaica, and many others with their sunken treasures are waiting for you and your family. How much longer will it take you to go and meet them?
---
3. Offering Them Valuable Knowledge Is Another Reason Why Family Diving in The Caribbean Is Worth It
Learning to dive is really valuable knowledge and it might suppose a promising professional future. Who knows, your children could be part of the next generation of PADI "Dive Instructors" or "Course Directors". So, do not hesitate and give them the opportunity to learn diving by taking a PADI course.
The PADI Bubblemaker course is ideal for children from 8 years old and up. In addition, from 10 years old, your children can get the PADI Open Water Diver certification with the PADI Junior program. So, teenagers over 10 years old will be able to do the course with you if you do not have it yet.
Becoming a certified diver is a real achievement, but the experience can be improved if you learn to dive in the Caribbean Sea. Click on the link and consider it, surely this article helps you decide.
---
4. Family Diving in The Caribbean Offers You the Opportunity to Know Your Family Better
You will not be the first one, nor the last one to discover wonderful aspects about someone the first time you dive with him or her. If you are an experienced diver, you surely know what we are talking about. Do you remember when you discovered your current dive buddy?
On the contrary, if you are learning to dive together with your children, you will be surprised by the role changes. While you dive, in addition to dad or mom you will be your children's classmate, a student, a colleague that has to overcome the same challenge as them. Do you dare?
5. Dive With Your Family in the Caribbean Or How to Teach Values in A Fun Way
Practicing diving means learning to be responsible. You and your dive buddy commit to verify each other's gear and readiness. The dive buddies never give up, they do not even move away, they depend on each other. In other words, underwater two people work attuned. It often means that the brothers and sister forget their fights to concentrate on diving together. This is called teamwork.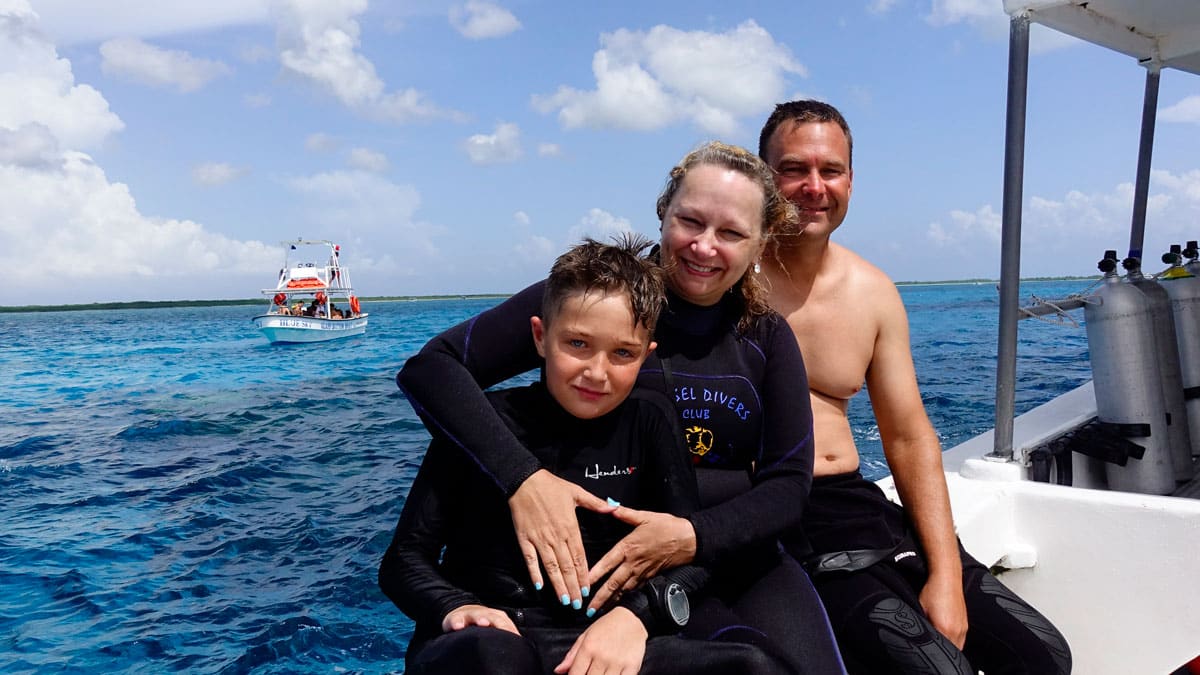 Another important point is that family diving is an opportunity to learn values related to respect for nature. Notice that by knowing the underwater world closely not only will you be impressed by its beauty, but also you want to protect it.
---
6. Accommodations Designed for Families
A good part of the Caribbean resorts is focused on facilitating the fun of the whole family. They manage to create an ideal environment where, children and adults alike, can enjoy. The recreational offer of these resorts often includes the possibility of enjoying different water sports, such as jetski, parasailing, or catamaran sailing. Without forgetting the practice of snorkeling and of course, diving. If your resort does not offer these possibilities, do not worry,  contact Dressel Divers.
---
7. Family Diving in the Caribbean, or in the Red Sea, or in the Maldives …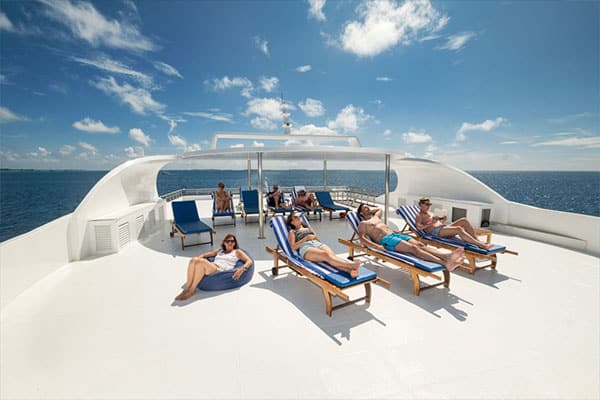 It is true that the environment of the Caribbean Sea is, probably, the best to learn diving. Here you can find diving opportunities for all levels, colorful reefs and rich marine life. In addition, family diving in the Caribbean can be the key that opens the doors of this wonderful sport to the whole world. The Red Sea, The Maldives, the liveaboard list is endless.
Dressel Divers has more than 25 years of experience adapting diving opportunities to the needs of our customers. A team of experienced PADI Dive Instructors, Dive Masters and snorkeling guides will accompany you during your dives or snorkel trips. In addition, safety and comfort in scuba diving are priorities for Dressel Divers. These provide you a plus of confidence to practice family diving in the Caribbean.
On the other hand, we know that a family vacation can require greater logistical precision, so to enjoy family diving in the Caribbean it is interesting to have expert advice in the planning phase. For this task, you can count on our Information Department. Our specialists will help you plan your trip in detail.
Do you want to practice family diving in the Caribbean? Contact us!!!!