Have you booked a vacation to the Caribbean Sea? Are you wondering what the difference between snorkeling and scuba diving is and what do you need to practice one or the other? Do you know this is the ocean adventure opportunity of a lifetime but you are not sure which the best option for you is? Stop looking up information. You are already in the correct place.
We have made an overview of the basic features of both these water sports in this article. So, you will know the difference between snorkeling and scuba diving in order to take advantage of the most suitable option for you to explore unique Caribbean Coral reefs.
Depth, The Most Important Difference Between Snorkeling And Scuba Diving
Although both disciplines have recreational purposes and the goal is to observe the natural wonders of the sea, the biggest
difference between snorkeling and scuba diving
is their exploration potential.
A snorkeler can enjoy the fish, marine life and many colorful reefs submerging in shallow waters to take a closer look holding a breath or simply from floating at the surface looking down, while breathing through the snorkel. Meanwhile, a scuba diver easily goes much deeper and stays down there much longer.  In addition to the kaleidoscope of colorful corals, fish, sea turtles, rays, moray eels, etc. available to the snorkeler, the diver will also discover deeper reefs, shipwrecks, caverns, and walls which cannot be explored in any other way.
Frequently, it is possible for snorkelers and scuba divers to book a trip for both together, so every family member or friend can do their own preferred thing, yet be on the same boat. The snorkelers can see the shallower parts of the reef, and see beautiful creatures as turtles ascend towards them for warmer water temperatures and a fresh lungful before dipping back under the waves again. Meanwhile, scuba divers will be down there very busy as well, diving the deeper wall side of the same reef.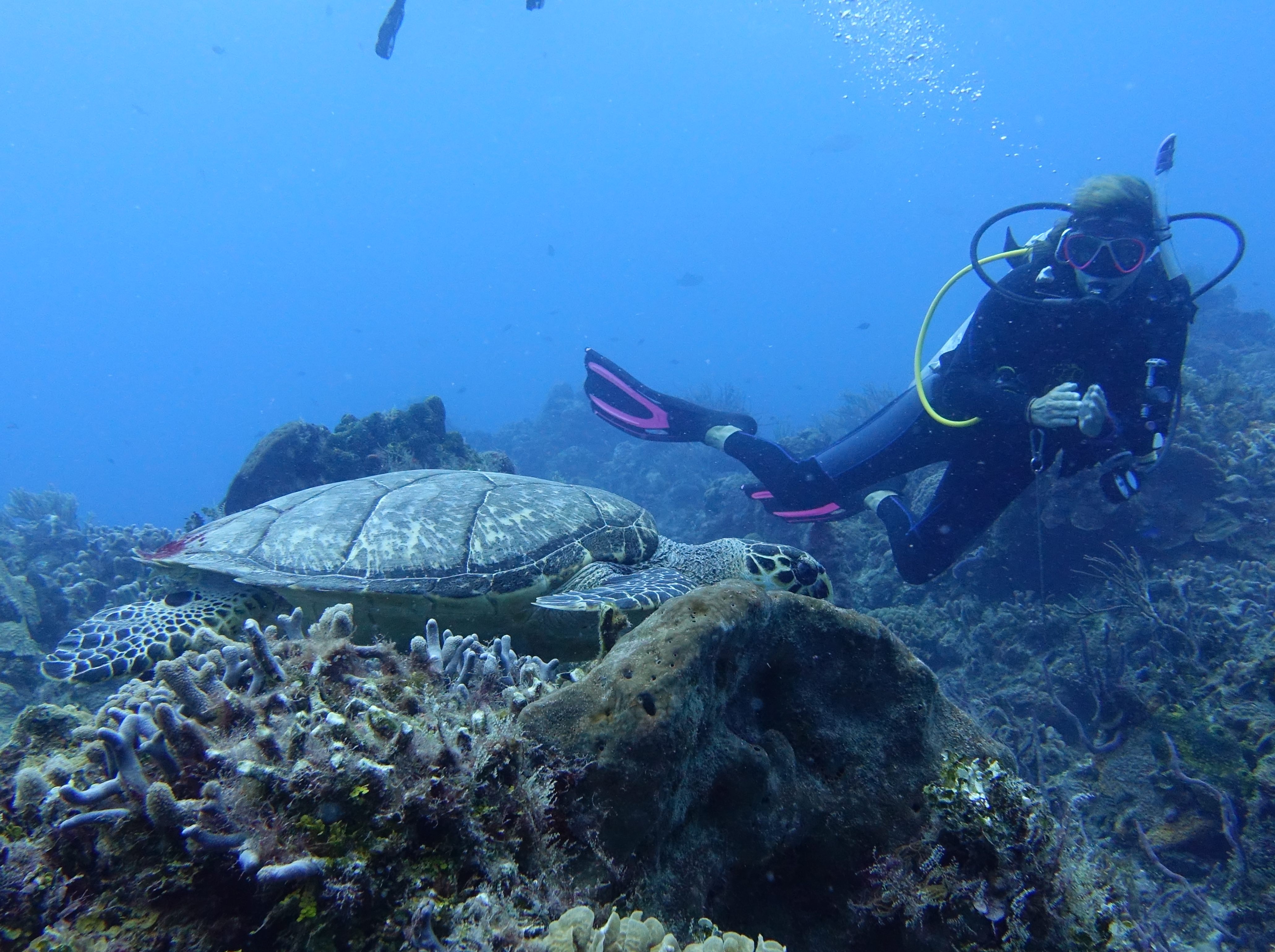 ---