Whether you are scuba divers during surface intervals, a family with children or a group of friends, water sports activities will allow you to explore the Caribbean, covering both sea and air. As you know, life in The Caribbean revolves around the gorgeous warm water of the sea. From a casual exploration trip by kayak to fighting to stay balanced on a great big yellow banana. Of course, don't forget scuba diving or snorkeling! There are plenty of ways to be entertained during your vacations at the Caribbean seashore.
Let's consider 9 water sports activities that you can practice during your vacation and enjoy it further!
---

2 Water Sports Activities To Enjoy Underwaters.
Scuba diving, the queen of the water sport activities.
There are many reasons to go scuba diving. It is a way to escape the stress, the routine, and even the effects of gravity. When you plop into the big blue, you are finally exploring the 70% of the world that you have never seen before. Therefore, there are many things to discover, even more, if you are scuba diving the Caribbean waters.  Fascinating coral reefs, astonishing marine life, and sunken treasures are there waiting for you.  So, when are you learning to dive?
Snorkeling, another option to enjoy the colorful Caribbean coral reefs
Meanwhile, you can visit the sea snorkeling. We are not only talking about snorkeling from the beach, but also about enjoying snorkeling on the most amazing coral reefs in the blue natural lagoons of Jamaica, Dominican Republic, and Riviera Maya.
Every morning and afternoon Dressel Divers' comfortable snorkel boats head out for an amazing snorkeling adventure. Following our guides, you will have the opportunity to see all types of coral and colorful fish, stingrays, octopus… Also turtles!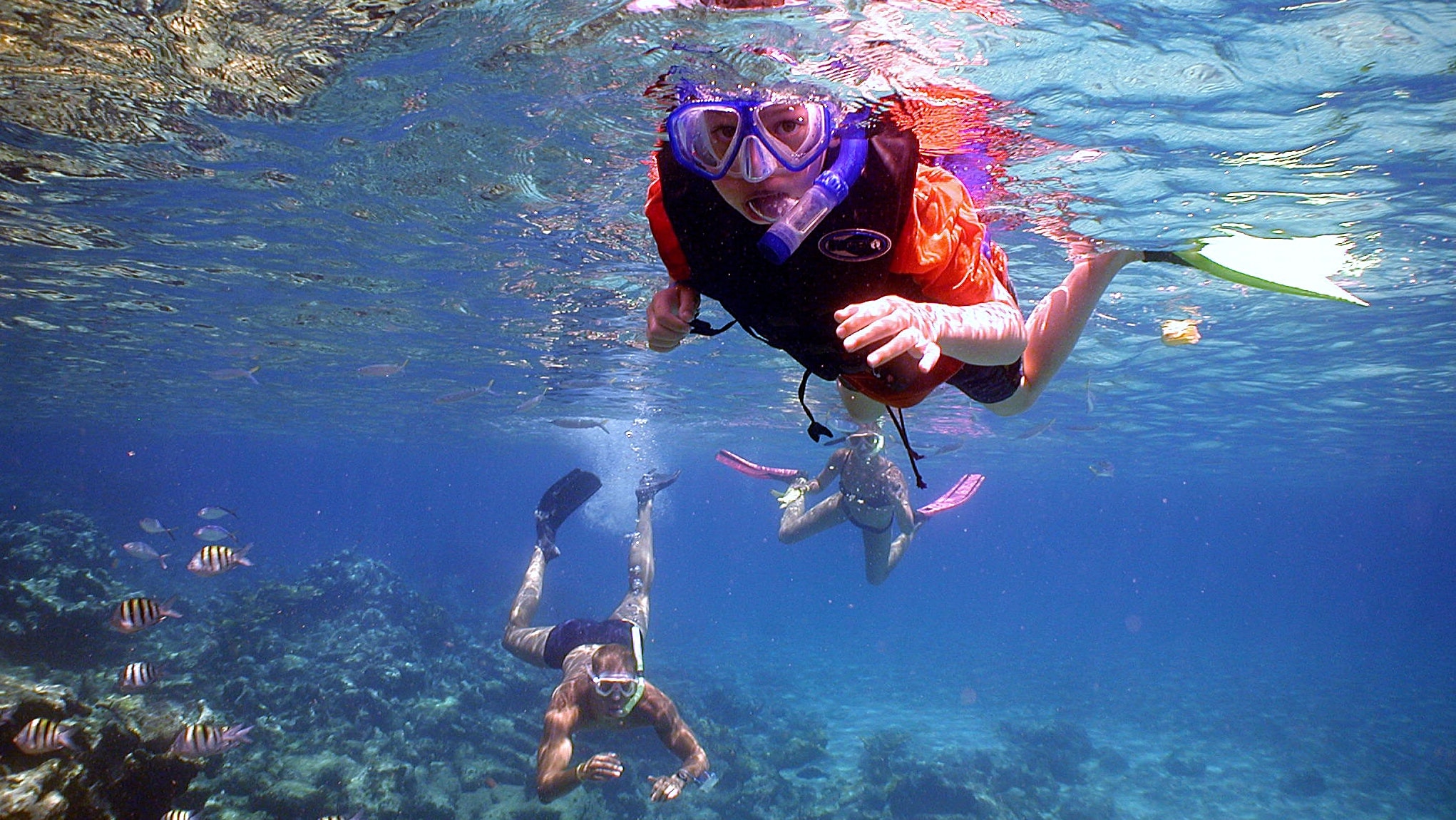 ---

3 Water Sports Activities To Enjoy While Sailing The Sea

Windsurfing, a refreshing and relaxing activity.
A combination of surfing and sailing, this is Windsurfing. It incorporates two exhilarating water sport activities in one great experience. If you've got a good sense of balance, you will surely find windsurfing the perfect relaxing activity.

Sailing on a catamaran.
Sailing on a catamaran lets you escape for an idyllic moment onto the ocean.   Cutting through the waves with the help of the wind you will feel free as a bird. It is your opportunity to glide silently, in harmony with nature and its powers. If you have never done it before our sailing lessons can introduce you to the basic techniques.
A free hour of sea kayaking
Yes, you read that right. In most Dressel Divers destinations a free hour of sea kayaking is part of the hotel all-inclusive packages managed by Dressel Divers. Imagine paddling through crystal clear waters, exploring mangrove and picturesque turquoise lagoons while enjoying the warm sunshine and refreshing breezes. Those are some of the appeals of kayaking, without forgetting that practicing this water sport activity you will also give yourself a real workout.
Try your hand at Kayaking in Mexico, Jamaica o The Dominican Republic directly, from your resort beach or with one of Dressel Divers kayaking day trips.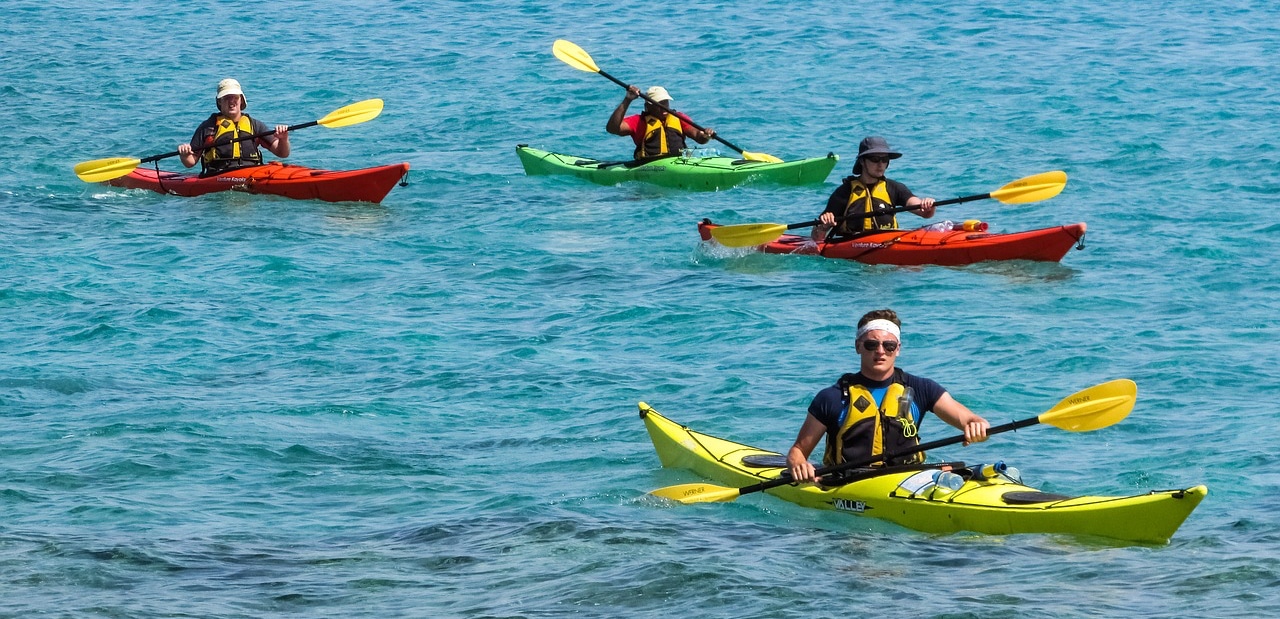 ---