This Valentine's Day, give away scuba diving. Couples can be the best dive buddies!!!
Enjoy a great

2O% ONLINE DISCOUNT

on your digital purchases and dive in the best destinations in the Caribbean: Cozumel, Playa Del Carmen, Montego Bay, and many more.
You can also choose from a wide selection of water sports activities in all our dive centers in the Caribbean: Snorkeling, excursions, jet skiing, catamaran tours, etc.
Our 28 years of experience will meet the needs of your perfect vacation. WE HAVE AN AVERAGE RATE OF 5 STARS ON TRIP ADVISOR.
Our priority is to provide the best service in a safe way. We have an unstained safety record with a

0% accident rate.

Our excellent staff and captains are our main assets. This has direct repercussions on better services and more fun for you.
Our boats are exclusively designed for Dressel Divers. They meet the U.S. Coast Guard regulations, with sunroofs, radio, GPS and oxygen.
THE BEST SCUBA DESTINATIONS
Scuba diving is very popular in Mexico for very good reasons. Every dive is unique and repetitive scuba diving never feels repetitive.
Drift diving is very common in Mexico, you literally take flight underwater and go with the flow lowering your air consumption.
Mexico is also the number one place on the planet for cenote diving. And don't forget Cozumel, which is among the world´s top scuba diving destinations.
Our dive shops will invite you to places that go by names such as Coral Garden or Paradise reef, very evocative of what scuba diving is all about in the Dominican Republic.
Because of the history, while scuba diving in the Dominican Republic, you can't help feeling some shipwreck from that period still lies hidden nearby.
The Dominican Republic offers dive adventures like no other destination can offer them. We take you to virtually uninhabited islands and descend on the most pristine dive sites in the country.
Like the reggae, scuba diving in Jamaica will quickly make you feel alright! The many places we dive in Jamaica are unspoiled and secluded.
Our dive shop offers wonderful shallow scuba diving as well as various intermediate and deeper walls with a diverse concentration of marine life.
Dive options are varied and plentiful in Jamaica all without the usual buildup of visitors that normally flock to scuba diving places of such quality.
WHY SHOULD YOU CHOOSE DRESSEL DIVERS?
20% ONLINE DISCOUNT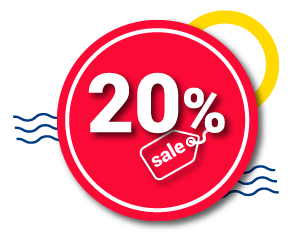 20% ONLINE DISCOUNT.  You can dive from only 30 USD
STAY & DIVE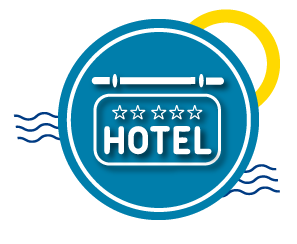 We have a dive center ON THE BEACH of many resorts
FREE NITROX
EXTEND your diving time with our FREE Enriched Air
TRIP ADVISOR CERTIFICATE OF EXCELLENCE – For the 10th year in a row.
INCREDIBLE DIVING ALL YEAR AROUND – Abundant and diverse marine life.
DRESSEL DIVERS COZUMEL HAS BEEN AWARDED AS THE 6TH BEST DIVE RESORT IN THE WORLD
FREE TRANSFERS FROM MOST HOTELS – Enjoy our services from any place.
AVERAGE TEMPERATURE – Coldest: 78.8 ºF / 26 ºC  / Warmest: 87,8 ºF / 29 ºC
–  Prices are only valid for online purchases made before your arrival.
–       Taxes included.
–       Free Nitrox Included except in Bavaro / Punta Cana, Jamaica, Puerto Vallarta and Majorca.
– The prices shown on this page already include our 20% prepayment discount.
– The prices shown are for Dressel Divers Bayahibe. For other dive centers, please check prices by writing to info@dresseldivers.com.