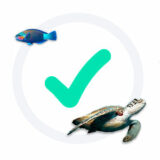 Thank you for your payment
and for choosing Dressel Divers to be a part of your vacation experience.
We appreciate your trust in our company and are excited to offer you the best water-related activities.
We are pleased to inform you that your purchase voucher will be sent to you within the next 24 – 36 hours. Please keep in mind that our reservations office is located in Spain and there may be a time difference from your location.  Also, it is closed on Saturdays and Sundays.
We hope that you have an unforgettable holiday and enjoy every moment of it. Thank you again for choosing Dressel Divers.
Best regards,
The Dressel Divers Team