Immersioni & Snorkeling di Qualità
IL MEGLIO DELLE IMMERSIONI & SNORKELING IN MESSICO
Viva il Messico! Venite a trovarci presso uno dei nostri Centri Subacquei e lasciatevi conquistare dal meglio delle nostre escursioni. Conosciuti e rinomati in tutto il mondo, i siti per immergersi e praticare snorkeling sono tantissimi e unici tra di loro. La giusta combinazione per chi cerca un'avventura o semplicemente la tranquillità. Che cosa state aspettando? Immergetevi con Dressel Divers Messico e gustatevi una Vacanza indimenticabile tra spiagge bianchissime e incredibili Reef.
ESCURSIONI MARITTIME DRESSEL DIVERS IN GIAMAICA
Fateci visita nella favolosa Giamaica per immersioni e snorkeling indimenticabili. Il centro Dressel Divers si trova a pochi passi dai più affascinanti siti d'immersioni e snorkeling che potrete trovare in Giamaica. Che tu stia semplicemente facendo snorkeling o immersioni nelle acque cristalline più profonde, vi garantiamo un esperienza memorabile e unica nel suo genere.
VENITE A IMMERGERVI IN REPUBBLICA DOMINICANA
Questo gioiello dei Caraibi offre il perfetto connubio tra snorkeling e immersioni grazie alle sue lagune protette che hanno portato Cristoforo Colombo in Repubblica Dominicana. Dressel Divers è il partner perfetto per esplorare le infinite quantità di siti poiché siamo presenti sulle principali mete turistiche e rinomate per l'attività subacquea del paese.
ESCURSIONI DRESSEL DIVERS CARAIBI
IL nostro scopo e di fornirvi una vacanza colma d'attività ed escursioni che vi rimangano impresse e intangibili. Tutti I nostri centri Dressel Divers offrono un servizio personalizzato all'insegna del divertimento garantendo immersioni e snorkeling presso i più spettacolari e unici siti nei Caraibi. Se il Reef é famoso noi vi ci portiamo!
SPAGNA – IMPARA A IMMERGERTI NEL MEDITERRANEO
Da tempo i subacquei europei affollano in Spagna dove la bellezza della terra si estende in profondità nel mare. Siti di rara bellezza abbondano nelle acque cristalline di fronte al nostro centro Dressel Divers che tutt'oggi garantisce qualità e professionalismo.

Offerte & Speciali
Pacchetti con IMMERSIONI GRATUITE! Dive club e promozioni gruppi

Fino al 20% Di Sconto Prenotando Online
Eseguendo il pagamento onlineprima del tuo arrivo ti benefici del fino al 20% di sconto su immersioni e snorkeling.

Pacchetti Pernottamento e Immersioni
Contattaci per offerte speciali: Hotel – Immersioni – Tutto Incluso
Essato! Lo sconto online è applicabile a tutte le attività subacquee e snorkeling.
Offriamo anche GRATUITAMENTE bombole NITROX (dove disponibile) e Corso ADVANCED DIVER.
DRESSEL DIVERS SPORT ACQUATICI
CENTRI DRESSEL DIVERS PRESSO ALBERGHI E RESORT
PERNOTTAMENTO E IMMERSIONI
Alloggiate presso uno dei Resort con centro Dressel Divers e immergetevi direttamente dalla vostra spiaggia.
ACCESSO AL CENTRO PER IMMERSIONI
Goditi un'immersione con Dressel Divers anche pernottando da un'altra parte!
Alloggiate in un altro Hotel? Noi vi organizziamo il transfer (eccezioni sono applicabili).
PERCHÉ SCEGLIERE DRESSEL DIVERS?
Più Di 25 Anni Al Tuo Servizio
Dressel Divers Liveaboard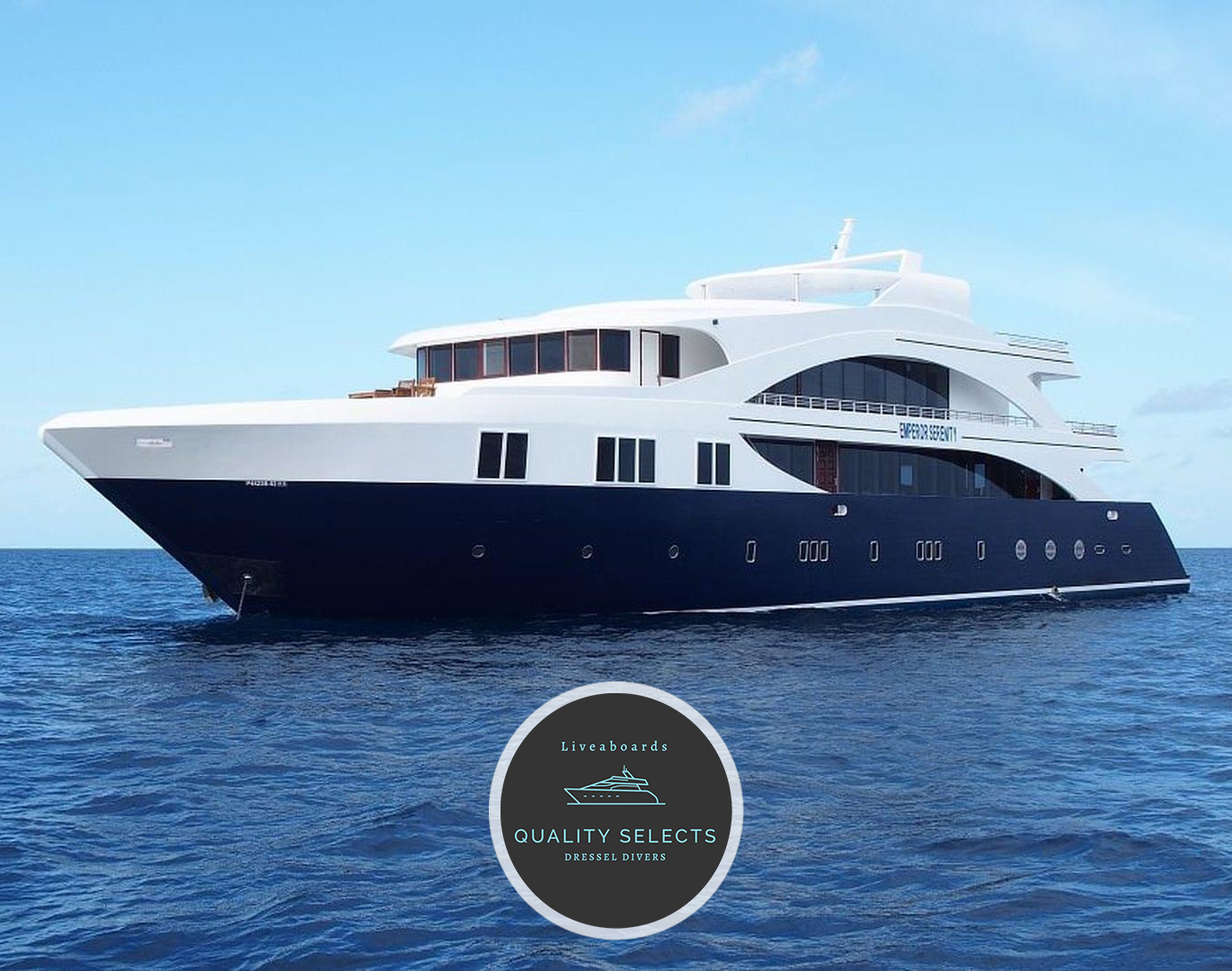 Dressel Divers' liveaboard diving Quality Selects are the perfect option for those who want to go one step further in their scuba diving adventures! Experience wild life and real nature at maximum from the amazing dive deck of a liveaboard. Our "Liveaboard Quality Selects" are the result of many clients requesting directly to our CEO, Javier Ibran, their desire for new Dressel Divers adventures and stunning experiences. Your orders are our demands!
Dressel Divers has 25 years' experience in diving and is well-known for its top-notch level of safety, service and quality, giving it the knowledge to evaluate liveaboards and suggest only the very best options. We select only one liveaboard per world class diving destination, the very best one, offering a service level compatible with Dressel Divers and its Quality Selects associate recognition. Nevertheless, the diving is offered based on the own strong standards of each liveaboard operator. All these signature liveaboards also agree to yearly quality controls on behalf Dressel Divers' owner or one of his trusted top managers.
ULTIME NOVITÀ SUL DRESSEL DIVER – Non perdeti nulla.
Cosa pensano di noi i nostri clienti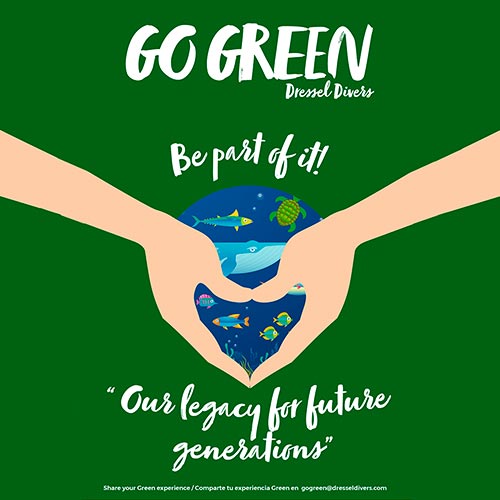 BE PART OF OUR LEGACY
Our main challenge is to share with our customers experiences that go beyond to a sustainable diving. The satisfaction of doing something for the blue planet and also for our future generations.
Go Green is an attitude, a philosophy, a commitment to raise awareness. The opportunity to transmit the responsibility of each individual in the care of our planet.
Go Green develops environment actions in the Caribbean area, such as Coral Reef maintenances, seabed cleanup activities, and decrease ecological footprint. We also support local NGO`s and we help them to make their social and green goals come true.
Be part of Dressel Divers community does not only mean diving, leisure, fun or passion. It also means commitment, action, respect and solidarity.
Be part of it!
Centri di immersione dressel divers