Plongée et Snorkeling de Qualité!
       PLONGÉE SOUS-MARINE ET SNORKELING MEILLEURES DESTINATIONS AU MÉXIQUE
Vive la plongée au Mexique! Visitez un de nos centres de sports aquatiques, le Méxique est un endroit privilégié avec des récifs mondialement réputés pour leurs reliefs et leur visibilité qui nous permettent d'offrir à nos clients une expérience inoubliable, alliant nature, aventure et tranquillité. Alors pourquoi ne pas rejoindre Dressel Divers au Méxique pour des vacances de plongée incroyables, en profitant à la fois des plages de sable blanc et des récifs riches et variés?
ÉVASION ET DÉCOUVERTES SOUS-MARINES AVEC DRESSEL DIVERS À JAMAÏQUE

Plongez dans une aventure aquatique et explorez les merveilles tropicales. Rejoignez nous pour des vacances de plongée et de snorkeling parfaites en Jamaïque. Notre centre de plongée est à deux pas des meilleurs sites de plongée subaquatiques et du snorkeling en Jamaïque. Nous vous garantissons une expérience extraordinaire, que vous flottiez à la surface de l'eau avec un masque et des palmes ou que vous vous submergiez plus profondément dans les eaux turquoise de l'île.
ALLONS PLONGER EN RÉPUBLIQUE DOMINICAINE
Les îles tropicales de la République Dominicaine sont fières d'avoir de parfaits sites de plongée sous-marine et de PMT. En participant à nos excursions, nous vous offrons la chance d'explorer ces îles découvertes par Christophe Colomb. Dressel Divers est votre passerelle de voyage pour tous ses majeurs récifs le long de la côte nord, est et sud de ce paradis aquatique.
EXCURSIONS DANS LES CARAÏBES AVEC DRESSEL DIVERS
Nous vous offrons une panoplie d'activités afin de rendre vos vacances plus intéressantes. Tous nos centres de plongée des Caraïbes vous offrent des excursions vers des sites reconnus par leurs beautés exceptionnelles et d'eau cristalline. L'endroit idéal pour une excursion en plongée sous-marine ou excursion de snorkeling. S'il y a un récif fameux par la communauté des sports aquatiques dans les Caraïbes et qu'il est possible de s'y rendre, nous y allons pour vous!
APPRENNEZ À PLONGER DANS LA MÉDITERRANÉENNE ESPAGNOLE
Les plongeurs affluent vers l'Espagne, où la beauté extrême des terres s'étend en profondeur dans la mer. Les majestueux sites de plongée sous-marine abondent cette eau cristalline orientés en face du tout premier centre de plongée Dressel Divers, qui est toujours opérationnel encore aujourd'hui. Le calme, les couleurs et l'eau transparente de l'Espagne vous rappelleront les tropiques.
OFFRE DE PLONGÉE SOUS-MARINE & RÉDUCTION

Offres & Spéciaux
Forfait de plongée avec des PLONGÉES GRATUITES! Club de plongée & tarifs de groupe.

Jusqu'à 25% de réduction sur les réservations en Ligne
Payez en ligne avant votre arrivée et économisez jusqu'à 25% sur les activités de plongée et snorkeling!

Forfait D'hébergemente & Plonger
Contactez-nous pour de bons tarifs combinant l'hôtel et la plongée, ainsi que nos tarifs de plongée sous-marine tout inclut!
Oui! La réduction de prépaiement Online est applicable pour tous les services de plongée sous-marine et snorkeling.
Nous vous offrons également les blocs de NITROX GRATUIT pour les gens certifiés et le cours PADI Advanced Diver GRATUITEMENT.
SPORTS AQUATIQUES AVEC DRESSEL DIVERS
LES HÔTELS DES CENTRES DE PLONGÉE DRESSEL DIVERS
HÉBERGEMENT & PLONGER
Séjournez dans l'un des hôtels affiliés avec Dressel Divers et vous aurez la chance d'embarquer dans l'un de nos bateaux et d'aller plonger directement à partir de la plage de l'hôtel.
VISITEZ & PLONGEZ
Vous séjournez dans un autre hôtel et vous désirez venir plonger avec Dressel Divers ?
Pas de problème. Joignez-vous à nous en organisant un transport pour une visite d'un jour (exceptions peuvent s´appliquer).
¿POURQUOI CHOISIR DRESSEL DIVERS ?
Plus De 25 Ans À Votre Service
Dressel Divers Liveaboard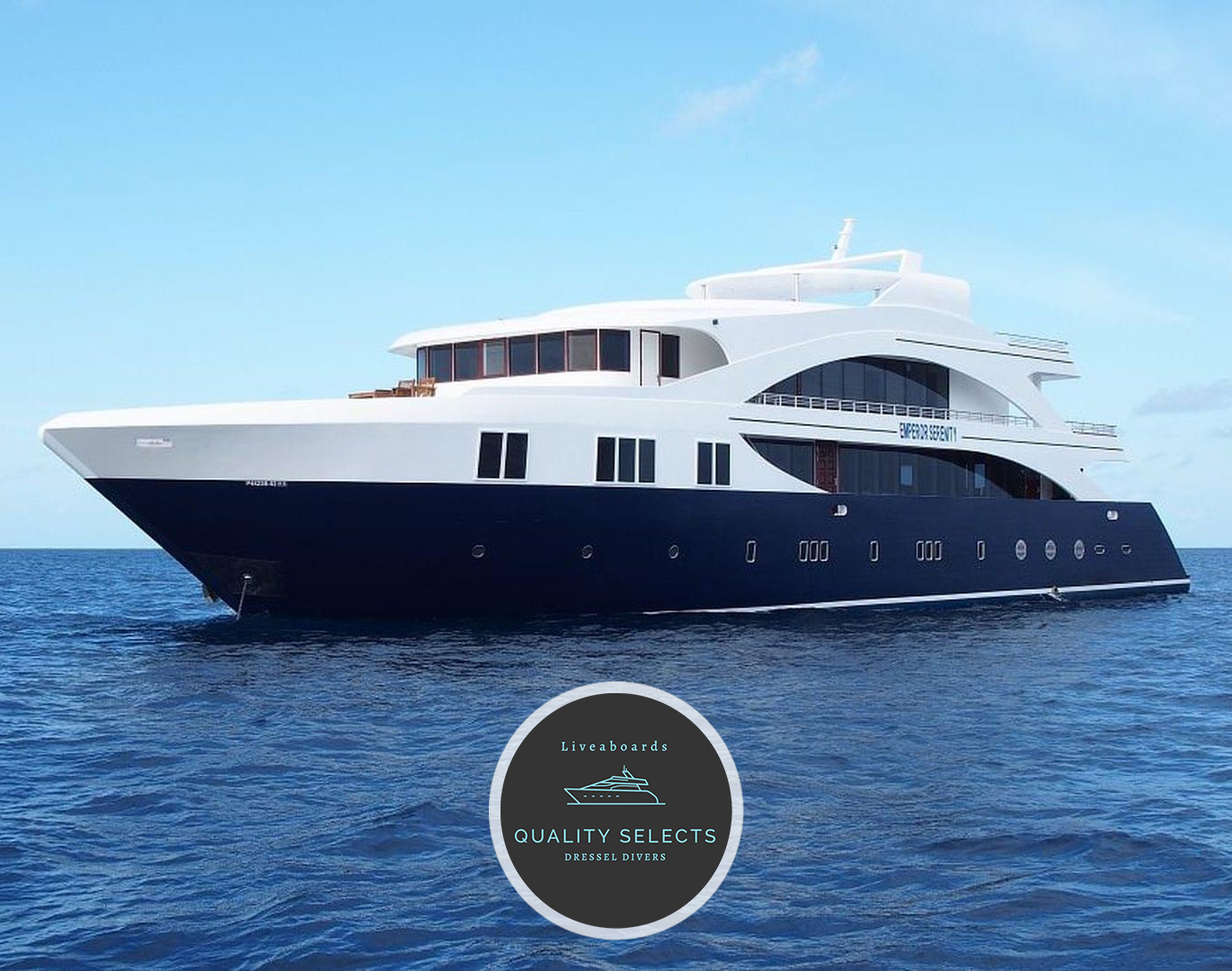 Dressel Divers' liveaboard diving Quality Selects are the perfect option for those who want to go one step further in their scuba diving adventures! Experience wild life and real nature at maximum from the amazing dive deck of a liveaboard. Our "Liveaboard Quality Selects" are the result of many clients requesting directly to our CEO, Javier Ibran, their desire for new Dressel Divers adventures and stunning experiences. Your orders are our demands!
Dressel Divers has 25 years' experience in diving and is well-known for its top-notch level of safety, service and quality, giving it the knowledge to evaluate liveaboards and suggest only the very best options. We select only one liveaboard per world class diving destination, the very best one, offering a service level compatible with Dressel Divers and its Quality Selects associate recognition. Nevertheless, the diving is offered based on the own strong standards of each liveaboard operator. All these signature liveaboards also agree to yearly quality controls on behalf Dressel Divers' owner or one of his trusted top managers.
LES NOUVELLES DE DRESSEL DIVERS – Ne manquez pas nos dernières nouvelles.
Ce que nos clients pensent de nous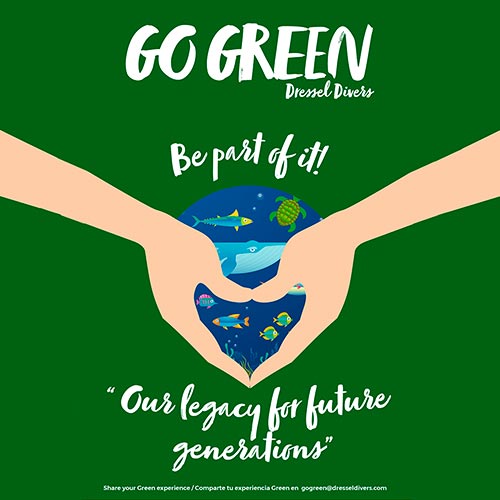 BE PART OF OUR LEGACY
Our main challenge is to share with our customers experiences that go beyond to a sustainable diving. The satisfaction of doing something for the blue planet and also for our future generations.
Go Green is an attitude, a philosophy, a commitment to raise awareness. The opportunity to transmit the responsibility of each individual in the care of our planet.
Go Green develops environment actions in the Caribbean area, such as Coral Reef maintenances, seabed cleanup activities, and decrease ecological footprint. We also support local NGO`s and we help them to make their social and green goals come true.
Be part of Dressel Divers community does not only mean diving, leisure, fun or passion. It also means commitment, action, respect and solidarity.
Be part of it!
Centres de plongée dressel divers